We've all been absolutely addicted to Love Island over the last four weeks, and it's reminding us how tricky the single life can be.
Especially when seemingly angelic boys like Michael and Curtis stab you in the BACK at a moment's notice. We're not over it yet, it will take time. To distract us, why not attend this gas single's event?
McGowans of Phibsborough host a single's party on the first Friday of every month from 10pm, and it's becoming a huge success for the pub.
Their next party is on Friday, July 12, and it could be the ideal spot to meet your perfect match and put a ring on it. Or just a great night out to have a few drinks, join in the games or just mingle with the DJ.
The pub have had so many enquiries that they've even added an extra date to due high demand, seeing as people evidently want to find that spark with someone during the summer time.
Whether you're just looking for lust or love, the party looks like unreal craic. They've got icebreakers in case you came alone, and games for you and your best wingman/wingwoman.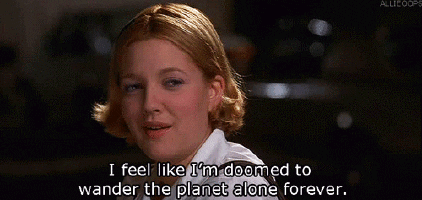 Summer can be a tricky time when you're single, or it can be the perfect season to have some fun with strangers. This event is definitely more of a relaxed environment, and you'll 100 percent have fun.
Entry is free of charge, you begin the night with a playing card and a free glass of Prosecco. If you can find the card's match then you get a complimentary drink.
Basically it's encouraging socialising through the handy means of alcohol. It gives you plenty of excuses to chat up the lad or lass you've been eyeing up the entire night…
McGowans do plenty on the night to calm your nerves and allow you to embrace the chilled out and fun atmosphere in the pub.
Register for free on Eventbrite for McGowan's Singles Party on July 12, and drag a mate along if you must.
You'll either find a lifelong lover or just a hilarious disaster dating story to tell the grand-kids. Either way, there's booze and banter to enjoy, so throw caution to the wind.