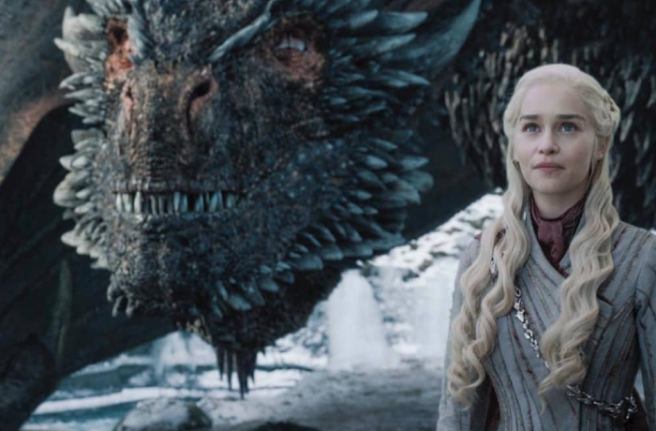 In case anyone hasn't seen this horror, Dublin Wax Museum has created a waxwork figure of Danaerys Targaryen, Khaleesi, Breaker of Chains, Heir to the Seven Kingdoms, Mother of Dragons…etc.
It's essentially one of the most diabolical wax statues of all time, just behind the infamous Cristiano Ronaldo bust in Madeira airport.
Dublin Wax Museum presumably tried their best, but we're guessing they didn't think Emilia Clarke would actually see it.
The National Wax Museum in Dublin has a new waxwork of…[checks notes, arches eyebrow]…Khaleesi from #GameOfThrones

via https://t.co/f9wNM3bWpZ and https://t.co/i7yNnWbAuh pic.twitter.com/dH8OMsTdA8

— Declan Cashin (@Tweet_Dec) April 25, 2019
Unfortunately for them, she did. On The Jimmy Kimmel Show, the host showed the Game of Thrones star an image of the waxwork, and she compared it to: her brother. That ain't good.
"Here's the funny thing. If anyone wants to know what my brother actually looks like, it's that. He looks like that. I mean, that's him with mascara and a wig."
"I mean, legitimately it's frightening. I was like 'that is my brother'," she said.
The actress, who is promoting her brain injury charity Same Me after revealing her battle with two aneurysms, is also doing press for season eight of GOT.
She elaborated on the last three episodes of the show, where the focus will be firmly on Cersei Lannister in King's Landing.
"Four, five, and six. They're all insane," said the the Mother of Dragons and she also advised people to find the biggest TV possible to watch the finale.
We're glad she's got a sense of humour about the wax figure, other people may have taken offence. (Ronaldo, we're looking at you)
Feature image: Instagram/@moviemarkt