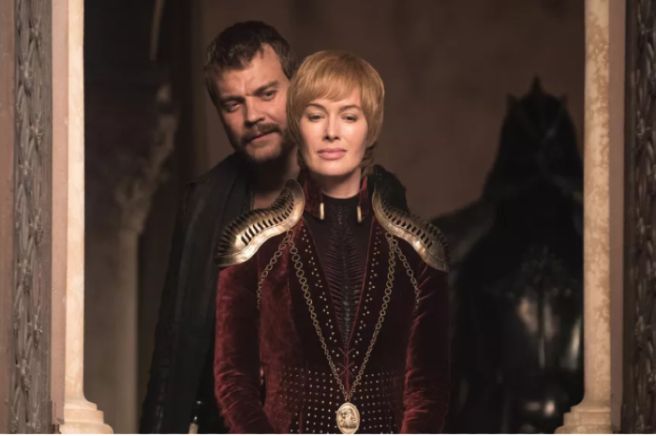 Most of you will have seen the viral image of the latest Game of Thrones episode, where one of the cast members seemingly got a bit of a caffeine kick.
Yes, somehow a Starbucks cup was left in the scene on a table in front of Danaerys Targaryen, Breaker of Chains and Drinker of Lattes.
The HBO show's creators, David Benioff and DB Weiss were also present IN the actual scene, and it was still missed:
Just a sip of #Starbucks #GameofThrones pic.twitter.com/sfWs1Ewz3c

— kurtpadilla (@kurtclarence04) May 6, 2019
Product placement definitely takes you out of the medieval fantasy vibe, and the show issued a tongue-in cheek reply to the error. The official Twitter account for GOT tweeted;
"News from Winterfell. The latte that appeared in the episode was a mistake. Danaerys had ordered an herbal tea." Nice one.
Queen Cersei Lannister herself, AKA Lena Headey, has now said her piece too, via her Instagram account.
She captioned the cheeky snap:
"Episode five…Do they open one in Kings Landing…Will they use winter cups? Does Cersei get her oat pumpkin spice…"
Starbucks must be absolutely LOVING all of the attention and free marketing its getting from the latest episode. Let's hope the final two-and-a-bit hours of the world's favourite show doesn't make any more blunders….
Feature image: Vox/HBO