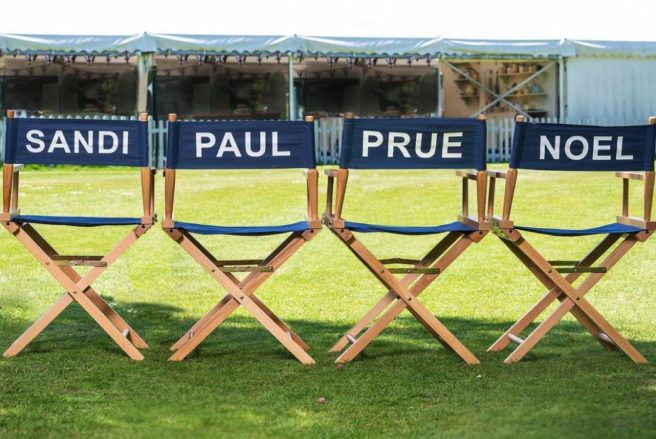 It's that time of year again…the Great British Bake Off will soon be back on our screens!
So, feast your eyes on the delightfully quirky trailer below that Channel 4 have treated us to.
It's definitely carrying on the trend from the 2017 trailer, where an assortment of pastries belted out Paul McCartney and the Frog Chorus's We All Stand Together.
This time around, the clip features a mix of sad-looking baked goods singing their hearts out to Christina Aguilera's Beautiful.
Paul Hollywood and Prue Leith are BACK – but what's changed #GBBO?https://t.co/yuSNaCtdFq pic.twitter.com/dbCDPcnmwW

— Daily Express (@Daily_Express) August 3, 2018
There is a chocolate hedgehog cake that pleads "Don't look at me" and a burnt bake is chucked in the bin.
We're LOVING it.
"Bake Off's back" is the message that the trailers opens with and this time, unlike like year, the GBBO hosts and judges have put in an appearance.
Yes – we get to see the wonderfully wacky Sandi Toksvig, Noel Fielding, Prue Leith and Paul Hollywood again.
Let the baking season commence.
The Great British Bake Off.
Coming soon. #GBBO pic.twitter.com/RjQGdG69JB

— Channel 4 (@Channel4) August 2, 2018
According to Radio Times, Channel 4 paid a reportedly staggering £75 million for three years of the show, which nabbed a cool 15 million viewers on the BBC.
Last year's Bake Off final attracted one of the largest audiences in Channel 4's 35-year history.
Impressive, wha?
The Great British Bake Off
Coming soon, on Channel 4#GBBO pic.twitter.com/NVoGHCcN0A

— Channel 4 (@Channel4) August 3, 2017
Obviously, social media went into meltdown once the teaser was posted.
Comments ranged from impressed – ''I like the advert – quirky, calorie stuffed nonsense with a nostalgic tune. Very bonkersly British.'' to supportive – '12 nervous bakers awaiting to be announced to the world Good luck to them all. Looking forward to the next series'' to simply plain excited – ''Oh my goodness. This has made my night!''
GBBO has become a telly institution since it launched in 2010 and it has well and truly won a place in the hearts of all it's viewers.
Us included.
One person summed it all up in one tweet: ''that made me emotional I can't believe it's been a year already how time flies but I can't wait for the next series.''
Roll on the end of August and Series Nine!