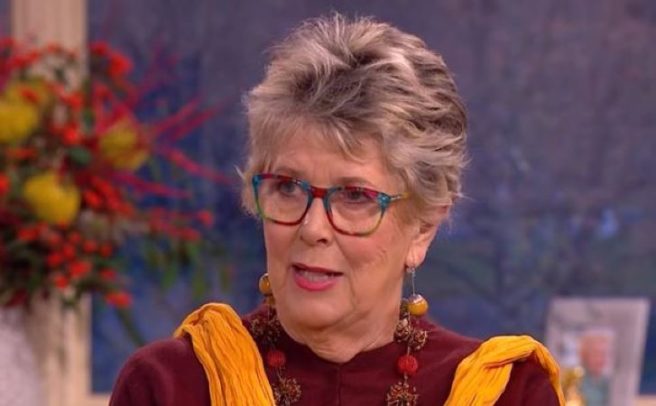 'Suicidal': Prue Leith reflects on THAT major GBBO Twitter gaffe
If you're a Great British Bake-Off fan, you'll be well aware that hours before the final episode was due to air last month, Prue Leith only went and accidentally revealed the winner on Twitter.
Abroad at the time, Prue found herself momentarily confused by the time difference and recalls thinking she was late to the game, and needed to congratulate the winner pronto.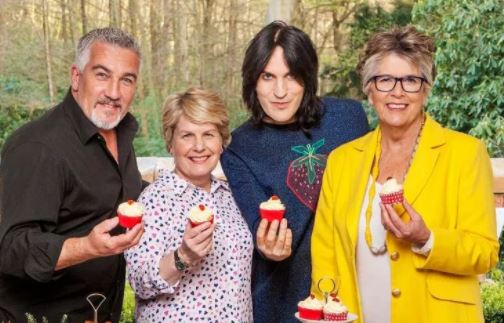 "I was in Bhutan and I didn't have any reception for a while so when I turned on my phone – and I was actually in a hotel where there was reception – there was this mass of tweets and one of them said 'don't forget to congratulate the winner after 10.30′," she told Philip Schofield and Holly Willoughby on This Morning.
"So I thought 'oh, it's past 10.30′ so I quickly tweeted… what I did… and as soon as it went out I thought 'oh my god' and then I went into a kind of panic mode where I couldn't work my phone – I did not know how to delete it quickly and I couldn't think."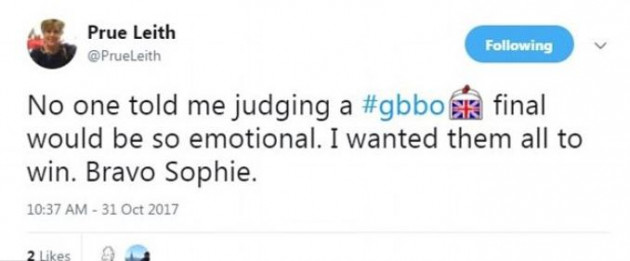 Unsurprisingly, her mistake instantly went viral, with GBBO fans jokingly deriding poor Prue for her error.
And while most saw the funny side, Prue admitted that in the aftermath of her error, she felt suicidal.

"The thing that upset me most was that I thought that this would take attention off the winner and Sophie has worked for months and months for this moment – and the column inches are going to be about my tweet and not her triumph."
Poor ol' Prue. You can check out the full interview here.