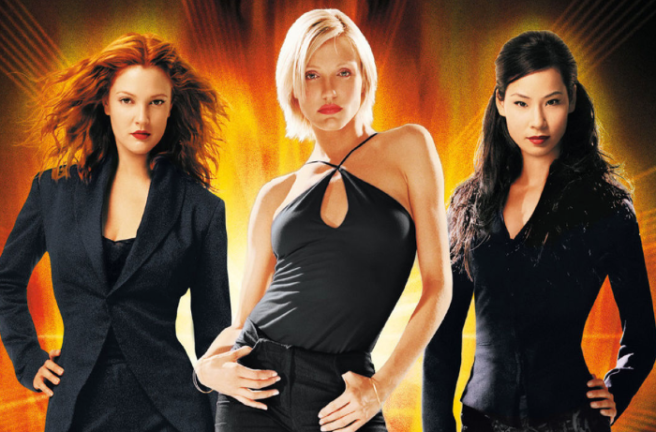 We love seeing gals come out to support their fellow gals.
Charlie's Angels first hit screens back in 1976 as a tv series, and then spanned a 2000 reboot starring Cameron Diaz, Drew Barrymore and Lucy Liu.
Fans fell in love with the badass-ery and unique personalities of each woman, and the stars have shown that they value each other off screen as well as on.
The actresses emerged full throttle to support Lucy Liu, who received her star on the Hollywood Walk of Fame.
The fierce action adventure movie also starred Demi Moore in the 2003 sequel, and Moore was on hand to celebrate Liu's historic award, according to Vulture;
"Lucy and I first met while making Charlie's Angels- I didn't know we were going to have a reunion today," Moore gushed in a speech.
"I could see she was in fact as I had heard a badass with brains. Then the better I got to know her I realised she wasn't just about a badass with brains, she was a badass with brains, a beautiful heart with a deep loving soul and a damn good sense of humour." AW.
The honoree herself was clearly excited to see influential faces within the crowd;
"My dear Angels," said the 50-year-old veteran actress, "It's a 20 year reunion. Twenty years ago, we were an elite crime fighting team and now look at us." (THEY LOOK UNREAL)
Liu continues to break glass ceilings in the industry, and takes pride in her mission for her three-year-old son, Rockwell.
"Today there is so much more representation on screen," she added.
"Now, he can see himself in this world and he won't know there is a limit. I never set out to be groundbreaking. I didn't have the goal of being a first. I just wanted to what I loved."
Liu is only the second Asian-American woman to receive a star on Hollywood Walk of Fame, after the silent-movie actress Anna May Wong received hers almost 60 years ago.
"Asians have been making movies for a long time," Liu said in her speech. "They just weren't making them here because we weren't yet invited to the table."
She also referenced Anna May in her speech;
"A hundred years ago, she was a pioneer while enduring racism, marginalization, and exclusion," she said. "We could actually start our own little Chinatown right here."
Feature image: Letterboxd