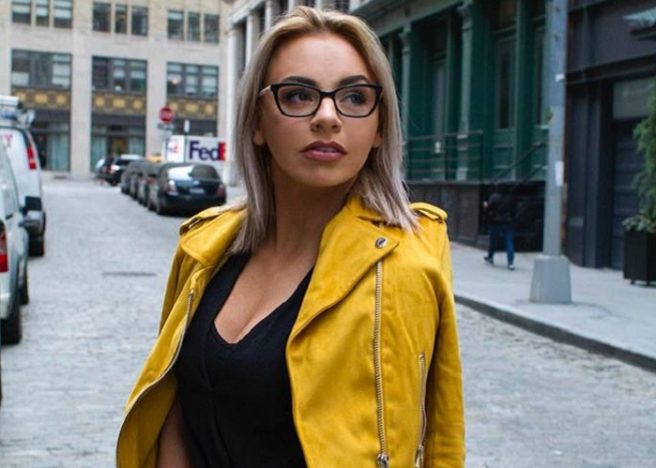 It's not everyday a normal human would run into Drew Barrymore in the office, but for Elaine Caffrey it's just part of the job.
The Glasnevin native made the leap to New York last year, and now her life sounds like something out of an episode of Gossip Girl.
Studying Marketing in DCU, Elaine was always a big fan of all things sports. Playing basketball for Ireland, she went on to do a Masters in Public Relations and was headhunted to Legacy, a sports and marketing company.
Realising that she had a passion for digital marketing, Elaine did a second Masters part-time in UCD's Smurfit Business School.
"I'm so glad I did it but it was a tough slog while I was working full-time," she recalled. "It really helps that I'm a bit of a nerd though."
Not only did the masters help her with her career, but it also opened up another opportunity- a graduate visa to America.
"I felt like if I don't do it now I'll never do it. I'd passed up an opportunity to go before, not that I'd regretted it exactly but I felt like I was being given a second chance. Everyone thought I was a bit mad. But I figured why not and threw myself into it."
Swapping her family home where she had always lived with the unknown of New York, she took the leap and moved.
"I did what loads of Irish do and came over with no job and no place to live. I only knew one girl from years ago. There were a lot of $1 pizza slice dinners."
When it came to job hunting, Elaine knew exactly what she didn't want- to settle.
"I could have gone for loads of jobs but I wanted to stick it out for a job I really wanted, something that I knew I could challenge myself in. I didn't want to be stuck in a job for the sake of it. Definitely put yourself out there and network."
Eventually, she struck gold, a position as a digital marketing manager with French beauty management, Maesa. On a day-to-day basis, she manages the online presence exclusive beauty brands including high-profile influencers and Flower Beauty by Drew Barrymore.
All awkwardness at meeting celebrities and mega-influncers is immediately broken by her "Irishness".
"Usually I'm the only Irish person in the room, I'm the only one in the office. When I first met Drew I was like 'Oh My God' but as soon as I opened my mouth she was like 'you're not from here, you're Irish?' and that immediately broke the ice."
The beauty influencer industry in the US was like nothing Elaine had expected.
"It's crazy how big the industry is here, at home everybody knows everyone else. It's a difficult industry to break into.
"There's a similarity between athletes and beauty influencers I didn't expect. At home, sports people are so revered. Here it's the same, but with influencers. An influencer could have a product up on their Instagram and it could be sold out in 24 hours."
And it's easy to see why, with their massive followings, beauty brands definitely recognise the power of influencers.
"It's insane how big influencers are over here. It's so different to home. The other week we had a launch with 20 influencers and between them they had 75 million followers. When you think about the fact that Ireland has a population of 4.5 million, it's crazy."
But is the influencer bubble about to burst? Elaine is unsure.
"It's actually something we talk about quite a bit in the office. I would have thought that the influencer scene can only last another three to five years. But then one of them will go and turn it around and blow my expectations out of the water. They make incredible livings for themselves.
"There's so much content out there, it can feel quite overpopulated. We deal with four different agencies that manage influencers alone.
"Sometimes I didn't think it'll last but a lot of them are now diversifying. Many of them are launching their own products or working on collaborations."
With her "little family" of Irish and American friends, Elaine still keeps up with her favourite sports from home.
"I said I'd never be that Irish girl, eating a fry at 9 am watching with GAA, but here we are," she laughs. "You know what they say- you're never more Irish than when you're away from home."
It's a long way from Dublin but Elaine is taking a bite out of that big apple.
"The pace of life over here is a million miles a minute, you can be doing something all the time. I work tougher and longer hours than I would back home the pay-off is worth it. You put more into your work so the benefits are better, you're learning all the time."
Read on to see Elaine's top picks for the best foodie spots in NYC!
Balthazar (Soho)
"It is in the heart of Soho surrounding by the best shopping spots in the city. The first time I went here was during New York Fashion Week and we were sat close to the Beckhams! The entire family was there as they came in after her show. It was a serious 'pinch me/fangirl' moment as I am slightly obsessed with Victoria!"
Gotan, TriBeCa
"My office is in TriBeCa and this place is right beside me – I love it! There is a professional vibe within the restaurant as most people are working while there so it makes catching up on emails a lot easier as they are laptop friendly with sockets on each table. Their acai bowls are incredible!"

Tao Uptown, Upper East Side
"I love the decor and the vibe in Tao, it's dark and intimate and the food is delicious. The DJ plays Hip Hop and R&B throughout dinner too which gives it a unique atmosphere."
UES Scoop Shop, Upper East Side
"UES is a speakeasy bar disguised as an ice-cream parlour. Once you go in through the "refrigerator door" you enter a hidden bar that serves the most creative cocktails I've seen in NYC! It has just opened so it is still a hidden gem uptown."