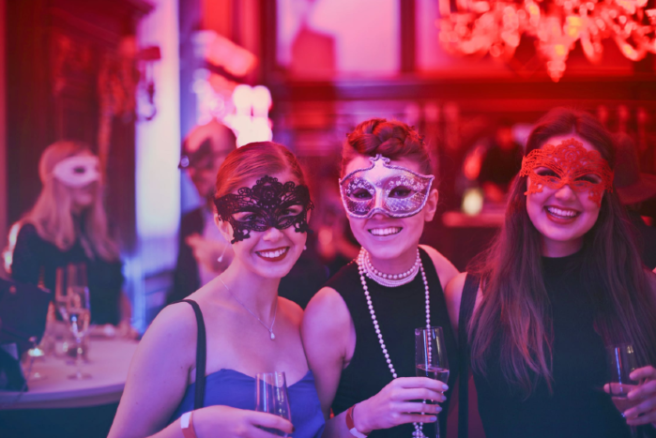 'Tis the season to gather with family and friends amidst the twinkle of vibrant lights, the warm crackle of a fireplace, and the nostalgia of red or green décor.
But with that hectic pace of the holidays just around the corner, this doesn't give you much time to plan and execute the perfect seasonal soiree.
So whether you're hosting an office social for your co-workers or a laid-back evening with your closest friends, these last-minute ideas will ensure a festive party atmosphere that's both merry and bright—without the added stress.
Backyard Bonfire Roast Party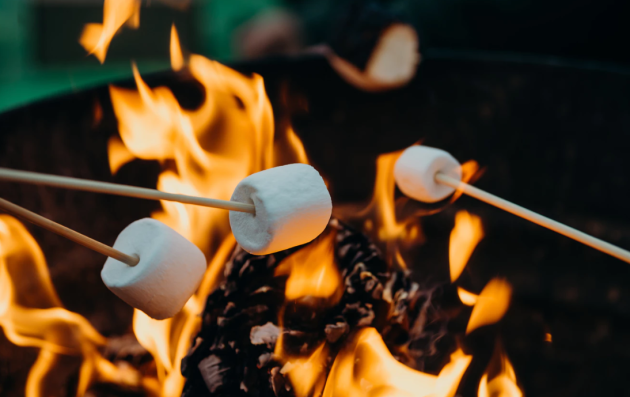 As the weather cools down and the daylight hours shorten, it's an ideal time to huddle around a firepit with the people you love.
Host a bonfire in the backyard, complete with outdoor games, torch lights, cosy blankets and seasonal noshes.
For a sweet tooth option, provide the fixings to roast s'mores and simmer a batch of crockpot hot chocolate.
Or if you want to serve an entire meal for the guests, Midwest Living recommends hearty winter staples like fondue or chilli that can be enjoyed around a roaring flame.
Tacky Christmas Jumper Party
What is the reverse of a swanky gala with a black-tie dress code? The obvious answer is a tacky sweater bash, and for this event, the quirkier your guests deck themselves out, the more hilarity will ensue.
So the choice is yours—either keep it G-rated, or make it adult only with jumpers that scream "naughty list."
You can even reward the person, whose attire is the most outlandish, with a Christmas-themed mug and Starbucks gift card to savour a holiday drink (while rocking that sweater, of course).
Around the World Potluck Party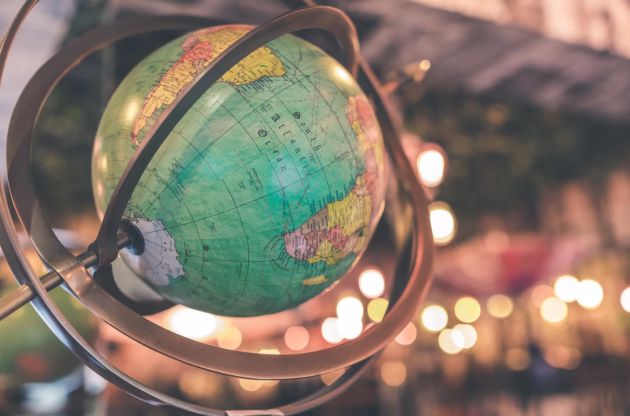 If you're curious about how other cultures show off their holiday spirit, then a global inspired celebration is an exciting way to find out.
Invite guests to prepare traditional foods which represent Christmastime all over the world and host a potluck where everyone can sample these unique, exotic dishes.
This streamlines the menu planning, so you can focus more efforts on other memorable touches such these decorations from various countries for an ambiance that's culturally diverse and authentic.
Holiday Cookie Exchange Party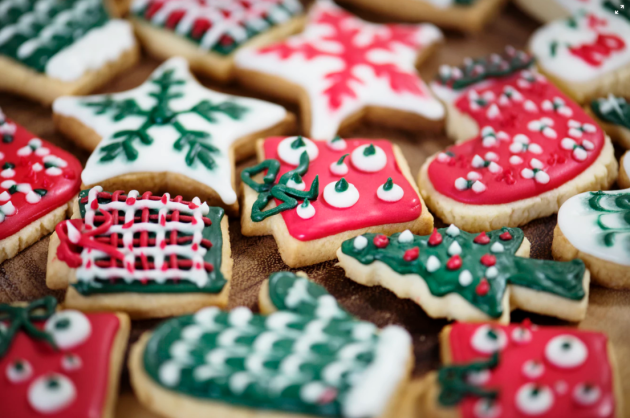 Since just about every person breaks out their oven mitts and dusts off their cookie recipes this time of year, it's the perfect occasion to gather your loved ones for a cookie exchange.
Bake a few dozen seasonal treats, and request your friends or family do the same. Then invite the whole crew together to nibble on each other's creations, swap their favourite recipes, and bring home a selection of these holiday desserts.
To pull off the ultimate cookie exchange, Good Housekeeping delivers some hassle-free ideas.
No matter how you decide to celebrate the holidays, these creative and festive themes are sure to enchant your guests and make them feel all the warmth this season has to offer.
Even if you're short on time, there is no reason you can't still host a meaningful experience for those you care about—and maintain sanity in the process.