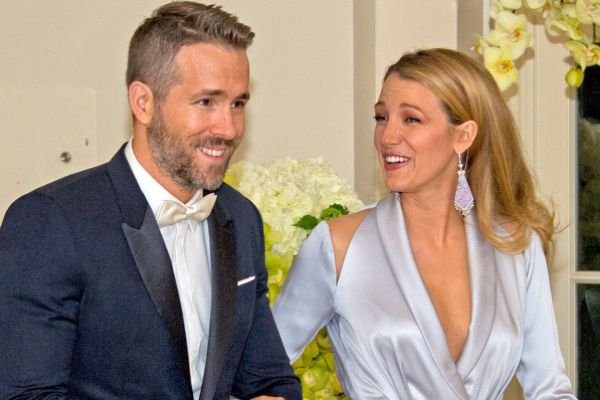 Blake Lively roasted Ryan Reynolds' cookie skills, and we're CRYING
Decorating Christmas cookies may be one of our favourite holiday traditions. Even though you inevitably get covered in sprinkles and frosting, it's just so fun (and tasty)!
Unfortunately, not all of us are gifted when it comes to the craft of icing. Someone who can sympathise? Dad-of-two Ryan Reynolds.
He and wife Blake Lively are always taking hilarious shots at each other on social media, so when he botched a batch of cookies she took her chance.
"Like they've never said, like never, ever… Ryan Reynolds is the next Martha Stewart," the Gossip Girl star tweeted.
Like they've never said, like never, ever… @VancityReynolds is the next @MarthaStewart pic.twitter.com/ifeUcahpBw

— Blake Lively (@blakelively) 22 December 2017
The 30-year-old mum even shared the pic with her 18.8M Insta followers, captioning it, "…He's verrry handsome though."
We are in STITCHES!
We're glad he has something to make up for his lack of culinary skills. That snowman looks less frosty and more…bloody.
Instagram users were definitely amused by Ryan's mangled cookies.
"Legit looks like there's been a massacre," joked one person.
"I've heard of killing the Christmas spirit, but you sir, you killed the Christmas cookies. What's next, a reindeer?" said another of Blake's followers.
We can't get enough of their couple banter!