Penneys' latest collection is literally out of this world. Seeing as it's the 50th anniversary of Apollo 11's ground-breaking moon landing, why don't we commemorate the achievement through fashion?
The brand's latest collaboration with NASA is a long line of urban-inspired casual clothes and accessories which incorporates the famous logo onto various trendy designs.
Loungewear and camouflage print plays a major role, and the collection intends to pay homage to the amazing space agency. We're loving the impressive range, as well as the low prices.
Whether you're an aspiring astronaut who can't get enough of sci-fi flicks and astrophysics, or else you're just a slave to fashion, this range is 100 percent for you.
Galaxy greys and cosmic reds merge across tops, windbreakers and shorts to bring an inspirational take on space, and matching water bottles, bags, travel pillows and notebooks are available for those long journeys to outer space.
Penneys 'Apollo 11-inspired apparel joins other brands celebrating the historic launch and moon landing, except it's affordable AF.
Grey co-ordinating sets give a subtle nod to NASA, featuring black and white patterns reminiscent of the moon's uneven texture. Penneys are taking space print to another level…
The Penneys x NASA collaboration is available in-store now, compiled of 20 products featuring menswear, womenswear and stationary.
Prices range from €9 to €25, so you won't be sprinting to the bank in a space suit last minute to request a loan. Take a peek at some of our faves from the range below;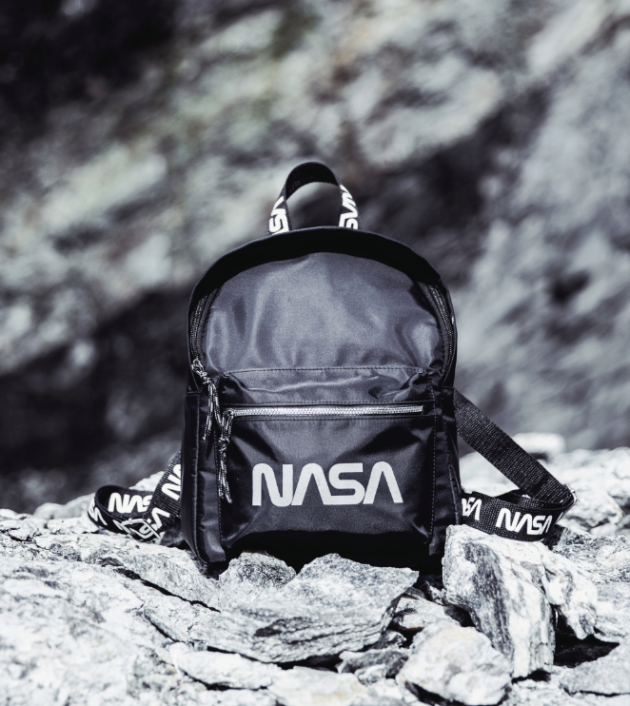 Feature image: Primark/PR Shots