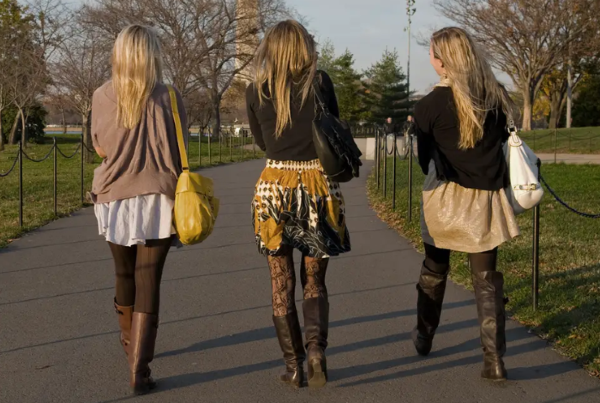 It was announced yesterday that upskirting will become a criminal offence in England, carrying a two-year prison sentence.
The offence of taking photos under a person's clothing without their permission is currently still legal in Ireland, but is illegal in Scotland.
Gina Martin has been an ardent campaigner for the criminalisation of upskirting for over two years, and said she was exhausted and happy after it was decided the offence became illegal.
The bill passed its third reading in the House of Lords yesterday, meaning upskirting is to be a criminal offence.
In June, the Ministry of Justice claimed it would support the ban which formed an aspect of the Voyeurism Offences Bill.
Gina Martin, a freelance writer from London, has headed the campaign since her own experience as a victim of upskirting herself at a music festival in 2017.
I couldn't have done this without my laywer and friend @ryantwhelan (@gibsondunn) the support of @hollywills, @Schofe @lucyfrazermp and @RossThomson_MP. pic.twitter.com/jsLjuKfP6b

— Gina Martin (@ginamartin_uk) January 15, 2019
"I am over the moon. Upskirting will be illegal. After becoming a victim and recognising a gap in the law, I partnered with Ryan Whelan of Gibson Dunn and began 18 months of exhaustive, emotional and life-changing work."
"Now? We have changed the law! I always thought politics was impenetrable but with the right help and willpower you can do it. We did it. We made upskirting a sexual offence!"
"I am exhausted and so so happy!"
Me and Ryan are dead. We are so tired and so so so happy pic.twitter.com/Efwn75cHHR

— Gina Martin (@ginamartin_uk) January 15, 2019
Gina said she spotted one of the men who upskirted her sharing the image on his mobile in front of her. Despite grabbing the phone and showing it to police, four days later the case was closed.
The offence will gain a two-year sentence; victims previously had to try other avenues to get justice, such as outraging public decency.
We think it's high time this became a legal offence in Ireland. Congrats Gina, you're one badass lady.