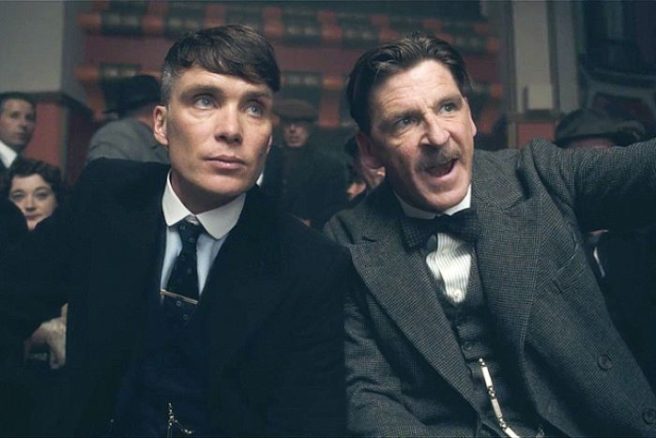 The end is in sight for the Peaky Blinders as series creator Steven Knight has confirmed the crime drama will finsh after its seventh season.
However, it's not all bad news. Speaking after the BAFTAs on Sunday evening, Steven told Digital Spy how he is considering the possibiltiy of making a follow-movie movie.
The show's boss told the publication: "My ambition is to make it a story of a family between two wars, so always I've wanted to end it with the first air raid siren in Birmingham in 1939.
"It'll take three more series [to reach that point]."
It's thought that the film would be released after the final season has aired, though Steven is not opposed to the idea of having it come out between two of the remaining series.
"We're getting approached to do all kinds of things – the ballet, the musical… and the movie would be great.
"I wouldn't want to do it at the very end, but maybe in between two of the series."
Peaky Blinders took home the award for Best Drama at the BAFTA ceremony in London last night, beating out Netflix's The Crown and Line of Duty.
Accepting the award, Steven gave a nod to the show's stars Cillian Murphy and Helen McCrory, saying: "I wish the people who created such iconic TV, soon maybe they will be here as well because they deserve to be."
The fifth season will air on BBC Two in 2019 and is set to be released on Netflix.