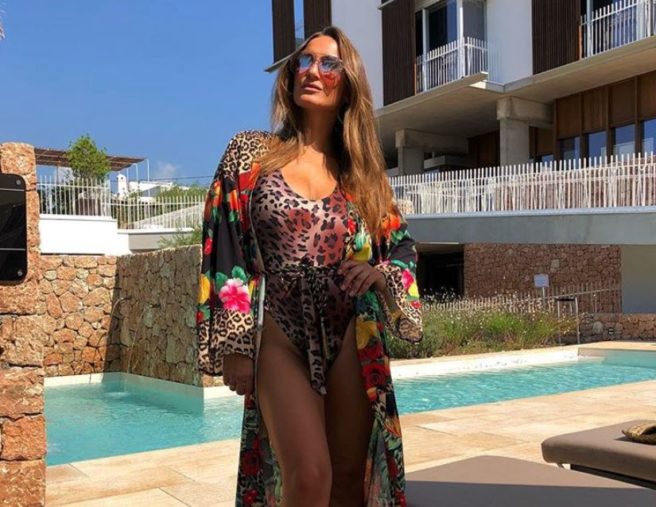 Sam Faiers is a busy young mum, that's for sure.
The former The Only Way is Essex star is mum to two-year-old Baby Paul and nine-month-old Rosie with her partner Paul Knightley, who she has been with since 2014.
When it comes to the pressure to snap back to her pre-baby body, Sam says she isn't fazed.
She told Now! magazine that being a mum to two small babies isn't easy.
''In the early stages it was like, 'Wow, this is hard!' But everything is kind of falling into place now,'' she says.
When it comes to juggling the two of them, there has been a few tricky moments.
''When I was breastfeeding Rosie, I felt guilty because I didn't want Baby Paul to be left out. I think me and Paul just over compensated and that came down to my hormones. I was very emotional. Now Rosie's bigger, it's nice because they can play together!''
The Mummy Diaries star was open about what she's doing to get back in shape after having Rosie, though she's put herself under no pressure.
''I started training three times a week with a personal trainer two months ago. When she's on holiday I don't really do anything because I find it really difficult to motivate myself, but I'm trying to get back into it. I like toning exercises, swimming and team sports.''
As for having another baby? The 27-year-old definitely wants to expand her brood.
''I'm going to wait until Baby Paul is in school because I think three under three would be too much, but I do want more,'' she says.
We're sure any future babies will be just as gorgeous as Paul and Rosie.