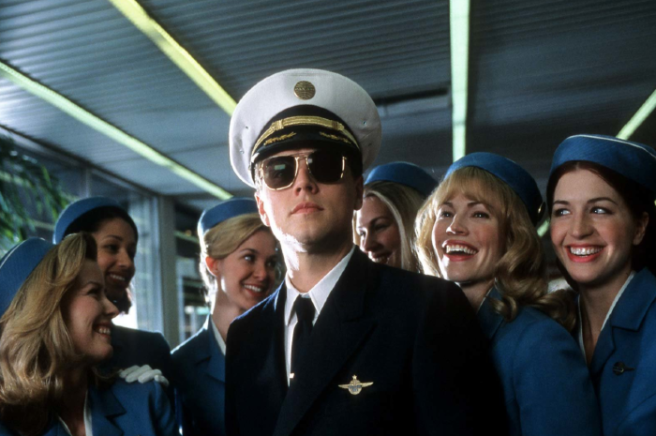 Leonardo DiCaprio has faced backlash recently over his use of a private jet- despite consistently campaigning for environmental issues.
It must be a 'New Year New Me' kind of vibe, as the 44-year-old Once Upon A Time in Hollywood actor was spotted flying commercial with his (baby) 21-year-old girlfriend Camila Morrone.
He's faced a lot of criticism since emails from film studio Sony were hacked in 2014, and revealed he took SIX private jet flights in just six weeks, costing $177,550.
The actor was spotted in JFK airport heading to a commercial flight on Sunday night, after his own carbon footprint was called into question despite all of his activist causes.
The Wolf of Wall Street star really was trying his best to keep a low-profile, covering his eyes with a baseball cap and sporting dark, casual clothing.
However, his young girlfriend stood out in a bright red puffer jacket, maybe she didn't get the whole secrecy memo? A TSA agent eventually forced Leo to show his face, just like us plebs have to do.
The model and Hollywood icon were first linked in December of 2017 when DiCaprio was seen leaving her home in LA.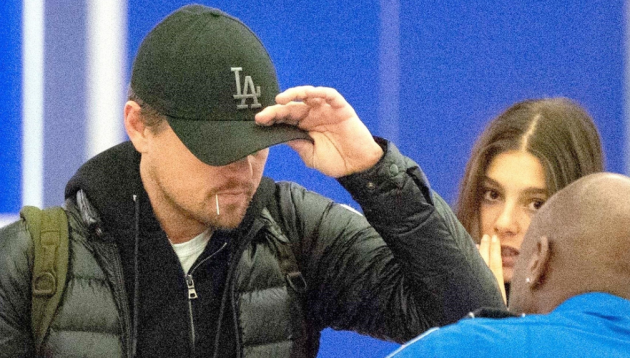 DiCaprio was initially slammed back in 2016 for taking a private jet to… collect an environmental award. Oh Dear Leo, bit hypocritical?
He used his acceptance speech at the 2016 Academy Awards to campaign for environmental causes, preaching to lawmakers to stop procrastinating climate change aid.
"Climate change is real. It is happening right now. It is the most urgent threat facing our entire species. We need to work together to stop procrastinating…Let us not take this planet for granted. I do not take tonight for granted."
The Titanic star also set up the Leonardo DiCaprio Foundation, totally "dedicated to the long-term health and well-being of the Earth's inhabitants" and has been renowned for its conservation work.