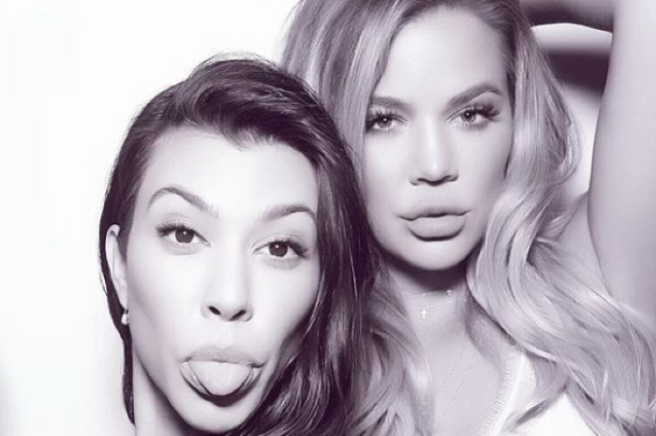 You may have noticed while rifling through the Instagram photos of this years amazing Met Gala, fashion's biggest night, that the full Kardashian clan did NOT attend.
Allegedly, Anna Wintour isn't exactly Khloe's number one fan, as RadarOnline.com has exclusively discovered that she was the only member not to receive an invite to this years ball. Yikes.
The 34-year-old was apparently blacklisted from the event as the infamous Vogue editor-in-chief "thinks that she is too C-list to be there."
Khloe's sister Kourtney didn't attend the Met Gala either, and both siblings are the only ones who have never graced the Met red carpet. As it happens, both Khloe and Kourtney are single now,
The insider said, "Khloe and Kourtney have never been invited to the Met Gala, but Kourtney was invited to this one and chose to stay home with Khloe because she didn't want to leave her alone."
Khloe's sister Kim Kardashian, as well as Kylie and Kendall Jenner and their momager Kris, all attended the event alongside Kanye West and Travis Scott. Khloe and Kourt seemed pretty far away from the gossip: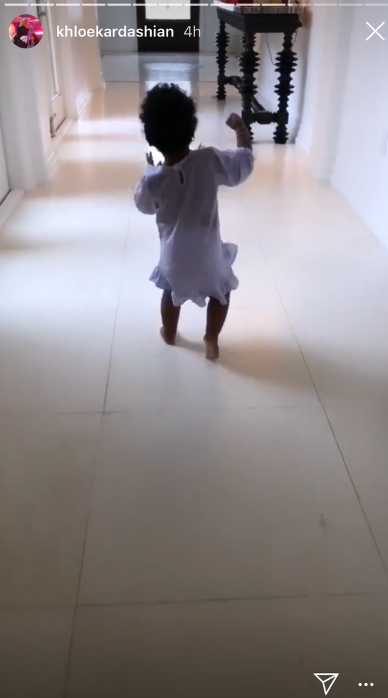 Khloe's Instagram story depicted the mum at home with her daughter, True Thompson. The Keeping Up With the Kardashians star is recently single following the crazyTristan Thompson cheating drama from February.
People reported that the TV star has moved on; "Khloé is great. Her heartbreak seems to have passed and her mood is much lighter. Although she really wanted Tristan to come around, grow up and be a man, she seems to have realised that she's much better off now. Everyone is happy to see her happier."
Kourtney looked like she was busy hanging at a resort last Sunday instead of snuggling up to Anna Wintour like Kim. Kourt and Khloe were miles away from the NYC bustle.
Kourtney is also dating casually, despite revealing that herself and co-parent Scott Disick were 'soulmates'. Disick is busy dating 20-year-old model Sofia Richie,
People claimed last week that, "As much as people would love there to be, there isn't any drama between Scott, Sofia and Kourtney. They spend a ton of time together, and Kourtney is comfortable with Sofia around the kids."
37-year-old Kim is very close with Wintour, and has appeared on Vogue. She also hasn't missed a Met Gala in over five years, and her husband Kanye is equally involved in fashion through his brand, Yeezy.
"Kim lives for the event and she would never want her Kardashian sisters there because that would take the attention away from her," the source told Radar. "Everyone in the family knows that it is Kim's night. She literally talks about it all year long."
Kim was the first family member to bag an invite to the prestigious event when she attended as Kanye's plus one back in 2013. She opened up about her feeling of intense insecurity, but she's never looked back.
"2013 Riccardo Tisci for Givenchy. I was Kanye's plus one & so nervous! I didn't know anyone & I'm sure no one wanted me there lol. I did my own lipstick & the colour is so off. I went home & cried after insecurity," she Tweeted.
Year 1- 2013 Riccardo Tisci for Givenchy. I was Kanye's plus one & so nervous! I didn't know anyone & I'm sure no one wanted me there lol. I did my own lipstick & the color is so off. I went home & cried after of insecurity but this is one of my fave looks now. pic.twitter.com/M1so9DVEn4

— Kim Kardashian West (@KimKardashian) May 6, 2019
This year, the beauty mogul pretty much ignored the theme, Camp: Notes on Fashion and enticed Thierry Mugler out of retirement to create her dripping water drop dress.
The design looked painted on to Kim's insanely hourglass figure, working the wet latex look. She later changed into a turquoise-blue dress and crystal wig:
Kim's clearly very devoted to the fashionista event, with her adoration of the fashion world aligning with Kanye's.
It's a shame about Khloe and Kourtney, but they seem pretty chuffed to be chilling outside of Manhattan. We don't feel overly sorry for the millionaire moguls, we're sure they're doing just fine.
Feature image: Instagram/@khloekardashian