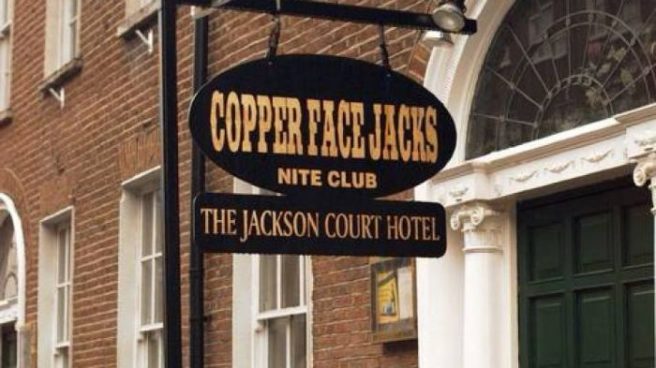 Copper Face Jacks: The MUSICAL is coming to a stage near you
New York had Studio 54, Paris has The Moulin Rouge and Manchester had The Hacienda but ALL of Ireland has Copper Face Jacks and now this Club Of Clubs is getting its very own all-singing, all-dancing musical.
The producers of ANGLO: The Musical are proud to present the world premiere of Paul Howard's latest comedy masterpiece, Copper Face Jacks: The Musical.
Opening in Dublin's Olympia Theatre on Thursday 5th Of July, Copper Face Jacks: The Musical is a celebration of a club that started out life as something of a Culchie Embassy in Dublin.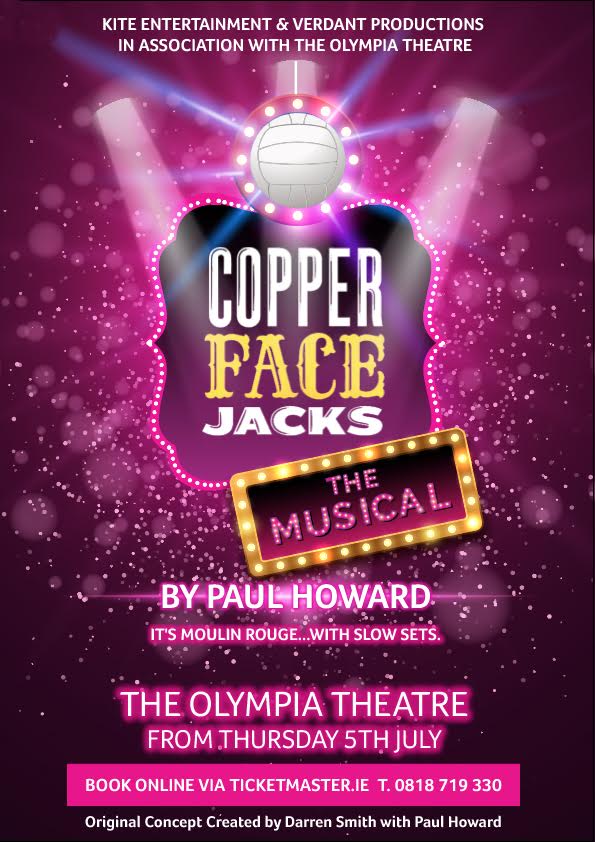 It has since been embraced by its home city, because regardless of your county colours you'll always find a welcome (and a slow-set plus a nurse…and if you're lucky both together) in the club that has become synonymous with having a good time for three generations of Irish night clubbers.
Copper Face Jacks: The Musical is written by Ross O'Carroll Kelly creator Paul Howard and is a love story set on the eve of a Dublin Kerry All Ireland Final, when a sweet Kerry girl, who's moved to the big smoke for her dream job in The VHI, ends up falling head over her flat-shoes with a true blue Dublin team member.
Can love conquer all as these two young sweethearts face massive cultural and linguistic hurdles on their road to happiness/Croker? Only time, some great tunes, a cast of puppets and a bunch of cloakroom tickets will tell.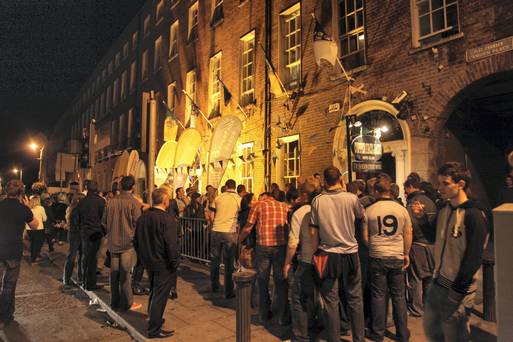 Speaking about the show Paul said, "Once you hear the name Copper Face Jacks: The Musical it's impossible not to want to make it happen. We've been talking about it for a few years now so it's brilliant to think in just a few months it will be up and running. I hope we can do this very special venue justice…whilst I also secretly dream of a day when this work is on the Leaving Certificate".
Copper Face Jacks: The Musical is the second in Paul Howard's trilogy of puppet based musicals, with his third Dermot Bannon: The Opera due to open in a soon to be built Bannon designed glass box extension on The Abbey Theatre sometime in 2023.
Copper Face Jacks: The Musical is produced by Kite Entertainment and Verdant Productions in association with the Olympia Theatre. Original Concept Created by Darren Smith with Paul Howard. Producers will announce the cast in the coming months.
Tickets from €28 plus booking fee will go on sale this Friday 2 March 2018 from Ticketmaster.ie.