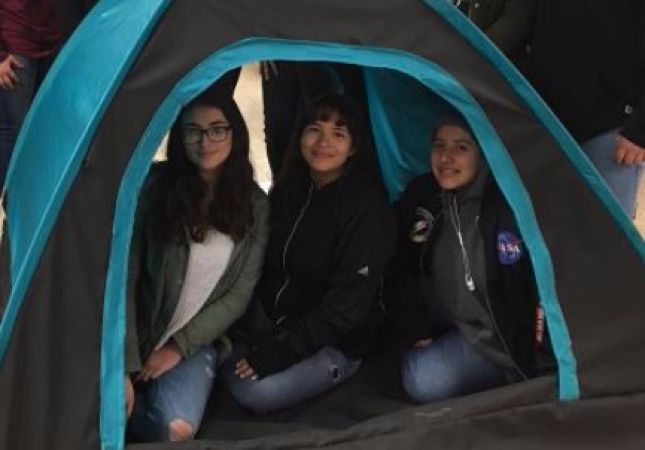 Despite having no background in engineering, a group of girls from California have created a solar-powered tent in an effort to tackle the issue of homelessness in California.
Determined to lend a hand, but unable to contribute financially, the teenage girls decided to educate themselves with the help of online tutorials before turning their hand to the practical.
"Because we come from low-income families ourselves, we can't give them money," high school senior, Daniela Orozco, explained while speaking to Mashable.
"We wanted to offer something besides money," explained her classmate Veronica Gonzalez.
"Because we live here, we see it growing constantly," Maggie Mejia added. "If your parents miss X amount of bills, you can fall into homelessness too."
The solar-powered tent, which rolls into a backpack and features button-powered lights, two USB ports and a micro-USB port, has been the teens' focus for the last 12 months, and today the group of 12 young women will present their creation at the Massachusetts Institute of Technology.
Non-profit organisation DIY Girls, who seek to encourage young women to seek careers in maths, science and engineering, have recruited the group of highschool students, and have celebrated their endeavour across Instagram this week.