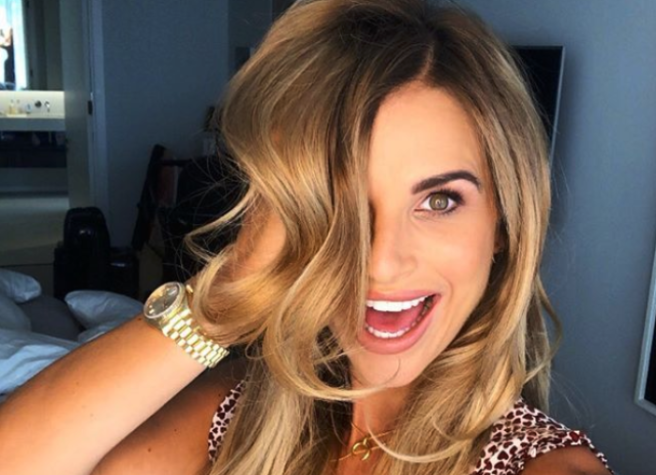 Just last week, Vogue Williams welcomed a baby boy into the world.
The new mum and her partner, Spencer Matthews, were over the moon to have their first child together.
Vogue said that she felt "truly blessed" to have a happy and healthy baby in her arms.
We have been following the model's journey into motherhood along the way as she kept us updated with progressive pregnancy snaps.
And now, the young mum has shared the next stage of her life in a gorgeous photo on Instagram.
Vogue is taking her newborn son out for a sunny walk in the park. She is all smiles as she relishes the intimate moment with her little one.
The model is fashionable as ever, slaying the hot mum look with her high ponytail and black workout wear.
Her army green jacket is soooo cute and looks fab on the happy 32-year-old.
She can't tear her eyes away from precious Baby Williams, who is snug as a bug in his matching, all-black buggy.
"Currently living in a bubble of love", the new mum gushed.
We are glad to be a part of her family's journey, and congratulate her and her husband on their newest arrival.