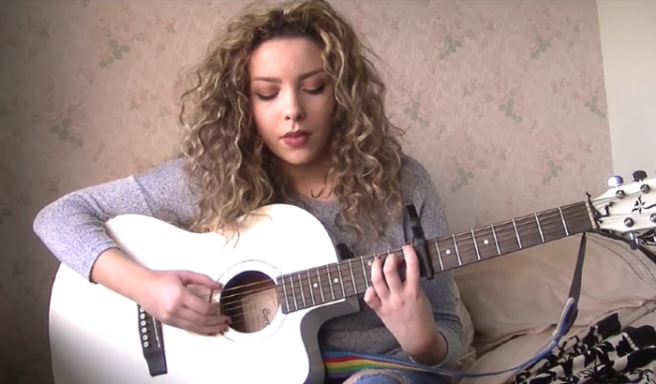 There are plenty of conflicts going on in the world at the moment, and one singer-songwriter is using her talent to address these issues.
Singer Olivia Burke, who first came to attention at the tender age of 12 after writing a song about missing child Madeline McCann, has scripted a touching hymn about the hardships of the world.
The unsigned singer's new track Beautiful Dream is an amazing example of Irish talent in action, and her message combats violence and discrimination.
Olivia uses the melodic tune and sweet vocals to convey her dismay at the lack of peace in the world.
As the title suggests, the concept of a totally peaceful society is a beautiful dream rather than a reality.
In 2013 her song Stronger Than Words, written about bullying and self harm, was used in schools all over Ireland as part of their Anti Bullying campaigns.
The Offaly teenager has also been nominated in the Best Female category of the Pure M Music Awards.
This girl is seriously talented, and Beautiful Dream literally gave us goosebumps.
Have a little listen for yourself.