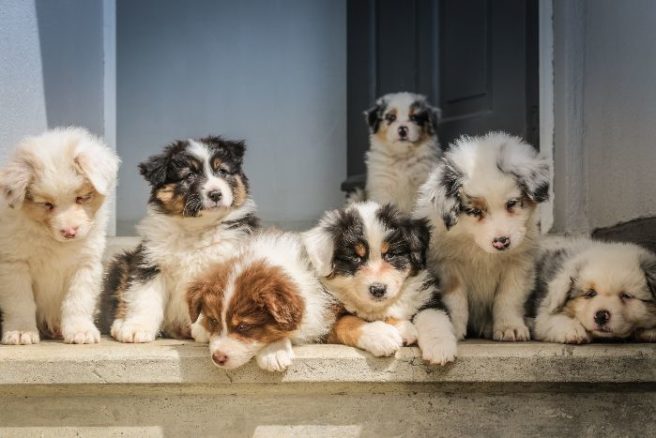 We all love a good puppy cuddle – there's nothing else quite like it.
As a nation of animal lovers, our four-legged friends are better members of our family, than our siblings. (Sorry, not sorry.)
And if you're looking to expand the family, or get a pet for the first time – this is why you should think twice before you shop online for them.
Okay, okay – we know how handy online shopping is – browsing for hours in the comfort of our own home, with minimal human contact – paradise.
But according to animal welfare bodies, you should ditch the mouse when it comes to finding the newest member of the household.
The Irish Pet Advertising Advisory Group (IPAAG) is launching a campaign to educate the public about the dangers of buying animals online.
The video below and #PuppyDotCon is being released as part of the campaign, to demonstrate how easy it is to be tricked by bad breeders.
By all means, IPAAG encourages you to give an animal a second chance and adopt them from a reputable animal welfare organisation.
But they do recognise that more people than ever are looking online when they decide to get a pet.
If we really can't convince you to adopt and not shop – IPAAG has a number of helpful tips so you won't be fooled.
First off – do your research, keep an eye out for red flags in online advertisements, and be armed with the information required before making any decision.
If that voice in the back of your head is nagging – listen to it, if in doubt, walk away.
According to the animal welfare body, being able to sell puppies online makes it very easy for unscrupulous breeders to conceal the substandard and often dangerous conditions their puppies come from.
Animal welfare organisations regularly hear from individuals and families who purchased a pet from an online advertisement only for it to fall sick or even die soon afterwards.
Don't be foolish, your money is powerful and by supporting your local shelters and not these types of breeders – you send a clear message that you won't stand for this treatment to animals.
After all, we don't deserve the incredible animals we have in our lives and the love they give us – so they deserve to be given the best.