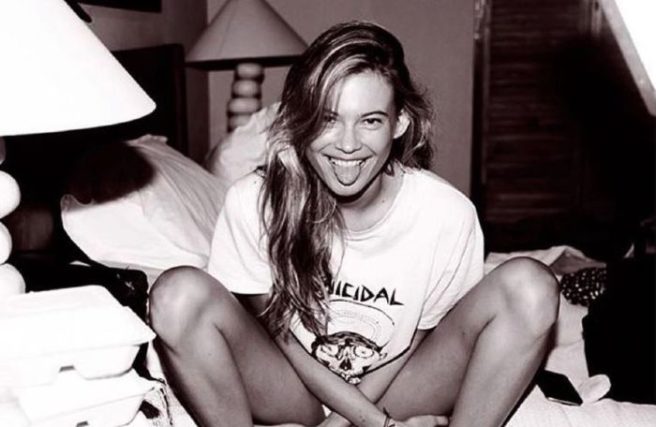 The Victoria's Secret model is not known for posting cute photos of her two kids on social media – but she broke her own rule yesterday.
The 30-year-old uploaded a precious snap of her babies on Instagram, simply captioning the post with two love heart emoji's.
Behati is hitched to the gorge Maroon Five frontman Adam Levine and together they have two daughters – Dusty Rose, who turns two later this month and seven-month-old Gio Grace.
The couple, who have been together since 2012 and married since 2014, regularly feature each other on their social media, yet images of their kids are few and far between.
In the Instagram photo, little Gio Grace wears an adorable Beastie Boys T-shirt while big sis Dusty Rose gives an extreme close-up in the left-hand corner of the picture.
So bloody cute, no?
Behati has recently gotten back to work after giving birth a few months ago, fronting the campaign for Jacquie Aiche.
She has changed the way she works since becoming a mum, revealing that she has become, ''more selective, and I'm easing my way into things. I'm enjoying every single minute of being a mother to my beautiful baby girls.''
While it's great that she rarely has her children on Instagram, pics like these are just so sweet!