R Kelly's estranged daughter, Joann Kelly (known as Buku Abi) is now speaking out following the airing of explosive Lifetime documentary, Surviving R Kelly.
Buku Abi's father has been under increased spotlight since the horrific sexual abuse allegations were broadcasted in the six-hour series, and now his daughter is voicing her support for his victims.
In a lengthy Instagram post, she wrote a testimonial where she referred to her apparent sexual predator father as a 'monster'.
She writes that it has taken her "three days just to find the right words" to include in her message, following 30 years of disturbing abuse claims against R Kelly.
Celebrities and the public alike were deeply shocked at the magnitude of the allegations, which featured dozens of his apparent victims telling their stories.
Their testimonies shared the same stomach-churning pattern of sexual assault, rape, mind-control as well as physical and mental abuse.
A number of women were allegedly held hostage in his homes, and some still remain in his custody. His daughter is now sharing her story.
Abi writes in a letter that she no longer has any relationship with her biological father, and her and her siblings have not had contact with him in years.
"My mother ( R. Kelly's ex-wife Andrea Kelly), siblings, and I would never condone, support or be apart of ANYTHING negative he has done and continues to do in his life," she claims.
"The same monster you all confronting me about is my father. I am well aware of who and what he is," she added, in what must have been a difficult post for her to curate.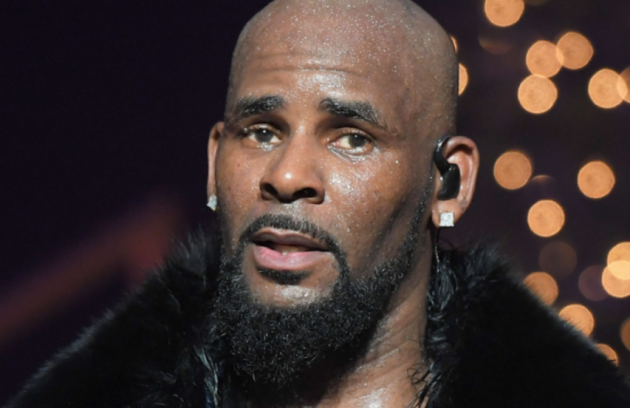 "I grew up in that house. My choice to not speak on him and what he does is for my peace of mind. My emotional state. And for MY healing. I have to do and move in a manner that is best for me."
"Going through all I have gone through in my life, I would never want anyone to feel the pain I have felt."
"Reminders of how terrible my father is, and how we should be speaking up against him, rude comments about my family, fabricating me, my siblings, & our mother's "part," etc., does not help my family in our healing process."
"Nor does it allow a safe space for other victims who are scared to speak up, speak up."
Lastly, she offers her prayers for his victims, showing her support for their recovery as well as emphasising how hard this period has been on herself;
"I pray for all the families & women who have been affected by my father's actions. Trust, I have been deeply affected by all of this. However, it has been very difficult to process it all."
"I am speaking from the heart, nothing I say or do not say is to hurt any party reading or affected by this. To the people that feel I should be speaking up/against everything that is going on right now," she continued.
"I just want you all to understand that devastated is an understatement for all that I feel currently. I do apologise if my silence to all that is happening comes off as careless," she concludes.
She makes sure to thank the public for the support and love which she and her family have received in the wake of the documentary.
The R&B singer is now under criminal investigation in Atlanta and Illinois.