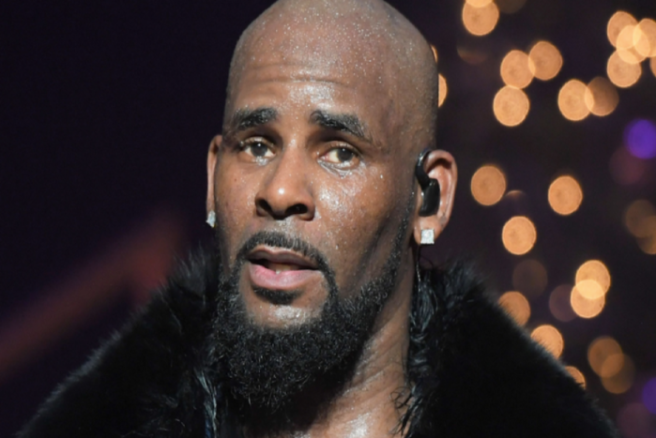 Surviving R Kelly sheds horrific light on an enabled sexual predator
Warning: this article may be upsetting for anyone who has experienced sexual abuse, assault or harassment.
In case you've missed the drama surrounding R Kelly following the release of a six-hour length Lifetime documentary regarding his sexual predation, the explosive TV episodes have one again brought the dangerous rapper to light.
Horrifying allegations have been made against singer R Kelly for three decades, including an upsetting trial involving 21 counts of child pornography.
The six-part documentary made by Dream Hampton, Surviving R Kelly, retraced reports of the R&B artist's consistent manipulation and abuse of underage girls and sexual misconduct going back 30 years, for which he has never faced any consequences.
Lady Gaga is now being sufficiently ROASTED for declining to appear in the documentary, despite having collaborated with him back in 2013 on the (ironic) track Do What U Want.
Twitter users are calling her out on her debated hypocrisy, as she plays a large role in the #MeToo movement and declared that she has had her own abuser, though won't name him, yet works with known paedophiles.
Her silence in 2019 on the issue has allowed the public to instead retrace a damaging 2013 interview, where the Shallow singer DEFENDS him while in Japan;
"R Kelly and I have sometimes, very untrue things written about us, so in a way this was a bond between us." Whoa, whoa, whoa. This doesn't look good for Gaga, we have to admit.
I'm confused how #LadyGaga can be so vocal in her support of #MeToo yet remain silent about R. Kelly who by the time she collaborated with him was a well known pedophile and sexual predator. #SurvivingRKelly

— Tzynya L. Pinchback (@Tzynya) January 4, 2019
She is choosing to remain silent for the moment, though more than a dozen victims who claim to have been raped, enslaved and abused while underage by Kelly have spoken out in the documentary.
Gaga was one of many celebrities who declined to participate in the Surviving R Kelly series, as well as Jay-Z (another collaborator), Dave Chapelle and Mary J Blige.
The move has angered many Gaga fans, given her public history of supporting sexual assault victims.
While Lady Gaga is getting ready for the #GoldenGlobes…she is still silent on R. Kelly…

Jay Z, who during that time did a collaboration album with him, also choose to stay silent…

Is this your pop queen? Is this your Hip-hop king? #SurvivingRKelly

— Ernest Owens (@MrErnestOwens) January 5, 2019
The rage online is palpable, as numerous fans have pointed out that this exact silence is how Kelly has been left to his own enabled devices for years.
In reality, he has had a support system around him who helped him with his predation.
Despite his child pornography trial taking place in 2002, hundreds of high profile celebrities have collaborated with him since, and are potentially only appearing regretful now because it is damaging to their brand.
Here some of the people who have collaborated with R Kelly since his 2002 indictment:
-Jay-Z
-The Game
-T. I.
-T-Pain
-Ludacris
-Kid Rock
-Usher
-Keri Hilson
-2 Chainz
-Lil Wayne
-Jeremih
-Nick Cannon
-Snoop Dogg
-Ciara
-Bow Wow
-Chance the Rapper

— Redness (@HerRoyalRedness) January 4, 2019
A conversation has also arisen surrounding the notion of sexual assault victims and race, with many pointing out that if these women had been black, their stories may have ended differently.
Chance the Rapper has apologised for collaborating with the singer, but upset many people by admitting that he didn't care about the women because they were, in fact, black.
"Making a song with R. Kelly was a mistake. I didn't value the accusers' stories because they were black."
#ChanceTheRapper is reportedly captured in footage, shown on the final episode of #SurvivingRKelly, saying he regrets making music with #RKelly. He worked with R.Kelly and didn't value his accusers' stories. Because, in his exact words, they were black w… https://t.co/coD3aRXTtd pic.twitter.com/Kz3eLD7HAk

— YBF CHIC (@TheYBF) January 6, 2019
His honesty may be important in continuing this important talk, but the words have understandably hurt millions of women of the black community, who face oppression daily in America.
He later apologised for the quotes, saying they were taken out of context and explaining that the focus should be on the fact that those young black victims were never cared for.
Jada Pinkett Smith is among the celebrities who are asking the same imperative question; Do young black women matter?
— Chance The Rapper (@chancetherapper) January 6, 2019
Dream Hampton, executive producer of the show, told the Detroit Free Press that;
"It was incredibly difficult to get people who had collaborated with Kelly to come forward." Heartbreakingly, even friends such as Questlove declined to appear, despite believing the accusers' words.
John Legend was the only high-profile person who appeared in the film, writing on Twitter that it was an "easy decision":
To everyone telling me how courageous I am for appearing in the doc, it didn't feel risky at all. I believe these women and don't give a fuck about protecting a serial child rapist. Easy decision.

— John Legend (@johnlegend) January 4, 2019
#MeToo founder Tarana Burke also appeared in the documentary, as well as talk show host Wendy Williams and R. Kelly's ex-wife Andrea Kelly.
R&B legend Ne-Yo has posted his support for the series, saying that music cannot matter more than the lives of young black women.
Separating the man from the art must be examined as problematic; ignoring the actions of one can harm so many others.
R. Kelly has continuously denied the allegations and was acquitted in 2002 of child pornography charges, yet the evidence to the contrary is overwhelming.
The documentary is massively upsetting to watch, with woman after woman telling stories with paralleling patterns of his behaviour.
Families of young women are still claiming that their daughters are being held captive by R. Kelly as 'sex slaves.'
Chicago reporter Jim DeRogatis made a report in July of 2017 in which he asserts that Kelly keeps his victims captive in Chicago and Atlanta, and two victims (Joycelyn Savage and Azriel Clary) remain in his captivity.
"When u say teenage, how old are we talking" #RKelly #muterkelly #survivingrkelly pic.twitter.com/888SaTEBXx
— Trell Holston (@Trellholston) January 7, 2019
Human rights organisation BlackWomensBlueprint tweeted,
"The sad truth is survivors still face push-back from naysayers who question their stories or dismiss the crisis of sexual assault- especially against black women and girls. It's a terrible burden to have to endure."
Jerhonda Pace, a survivor of R.Kelly, said, "I felt like a prisoner. I didn't have anyone to talk to. It was just me. I went into a depression. I was mentally drained, because he would break me down, then build me up, then make me feel like sh*t again, then do it all over again."
"He would really manipulate my mind. The breaking point for me was when Rob slapped me, and he choked me until I blacked out," she concluded.
Let's not forget that when the singer was 27-years-old, he forged then 15-year-old R&B sensation Aaliyah's documents to claim she was 18 in order to marry her.
The Princess of Urban Pop later died in a plane crash in the Bahamas in 2001 after the unlicensed pilot had cocaine and alcohol in his system.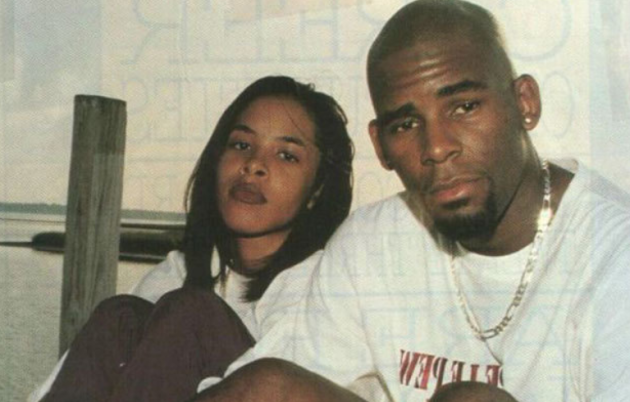 The documentary's film-maker Dream Hampton claims she hopes "Surviving R. Kelly" serves as a starter tool to "shift culture" and "talk about rape culture and organise against patriarchy, which harms us all."
Non-for-profit advocacy organisation Color of Change tweeted the "strength of black women & girls is determined by how much suffering we can endure. The women in #SurvivingRKelly are our heroes."
Let's hope the conversation will finally spark action and justice for these women.