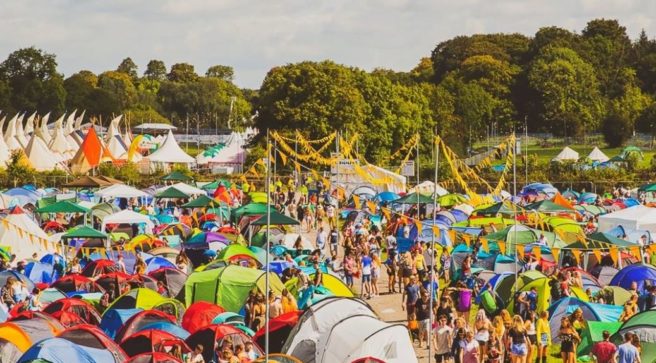 It's T minus 24 hours until we'll be heading off, backpack loaded down with cheaps cans and glitter, to Electric Picnic and we're sick with excitement.
Bring on three days of camping, dancing, and soaking up everything that the Stradbally festival has to offer.
If you're anything like us, you'll be up at the crack of dawn buzzing to go and get on the road.
If not, you might wanna reconsider your travel plans for tomorrow morning, EP organisers have warned.
They have told the expected 50,000 revellers to to give themselves a bit more time than usual to get to the campsite due to major roadworks.
Think this is my 6th year at #ElectricPicnic and yet here I am, 3 days to go with only a sleeping bag and baby wipes packed so yeah, I really know how to downsize

SOMEONE PACK FOR ME

Thanks

— Nicola Bardon (@NicolaBardon) August 28, 2018
"We are urging everyone heading to Electric Picnic this Friday to give themselves plenty of time as roadworks are likely to considerably add to journey times," a spokesperson said.
"We would strongly recommend people to leave as early as possible and also to car pool if possible."
Sounds doable, right?
The on-going roadworks on the M7 are to blame for this as they have reduced junctions 8-11 to just two lanes with a 60km/hr speed limit on this stretch of road.
Annoying as it may be, who wants to get held up in traffic when they could be chilling out in the Jimi Hendrix campsite?
If you're wondering what kind of clothes to pack, it looks like the weekend is set to be mainly dry with a mix of cloud and sunshine – we'll take that!
Sunday, bowever, might get a bit rainy so chuck in a raincoat just in case.
While we want to have fun at EP, we can't forget that safety should always come first.
Festival boss Melvin Benn has said to "behave safely and behave well but come and have the craic".
Sounds good to us – now roll on tomorrow!