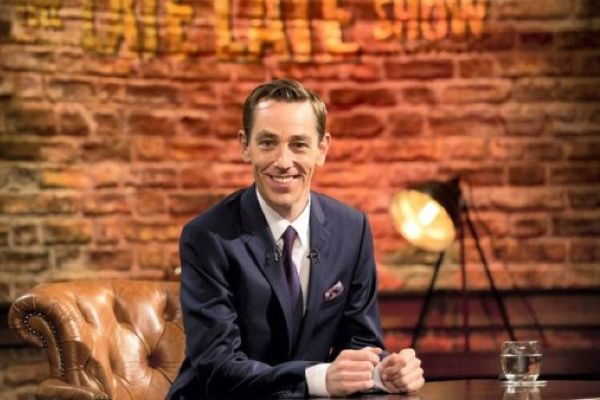 Happy almost-weekend everyone!
We've made it through another week and what's waiting for us at the other end of it is deliciously relaxing.
Couch, a cup of tea/mug of hot chocolate/glass of wine and the Late Late Show on the TV – what more could you want?
So let's get stuck into the line-up and see what guests Tubs will be talking to this week.
It was the longest-running murder trial in Irish criminal history which gripped the nation for 13 weeks, and on Friday night Bobby Ryan's children Michelle and Robert will join host Ryan Tubridy to speak about their father and the sentencing of Patrick Quirke.
Then on a lighter note, chart-topping band Kodaline will be in for a chat ahead of their Dublin shows later this month – and you can catch them performing their latest single Brother.
Then Ireland's answer to Lena Dunham will be chatting all things to do with her new book, Can I Say No?
She will be telling Ryan about how we've lost the ability to say no and how, by reacquainting ourselves with this two letter word, we can go on to live happier, less stressful and more fulfilling lives.
Then – a bit of nostalgia for those Leaving Cert days – remember them?
With just under a month to go until the LC begins, Ryan will catch up with 6 students from around the country who are currently preparing for the exams and will find out about the stresses, pressures, and ups and downs facing Irish teens.
We'll also have the first Late Late Show birth as we meet the robot being used to teach medical students about the process of having a baby as well as tunes from SYML.
Don't miss it lads – tune into The Late Late Show, RTÉ One, Friday, May 10 at 9.35pm.