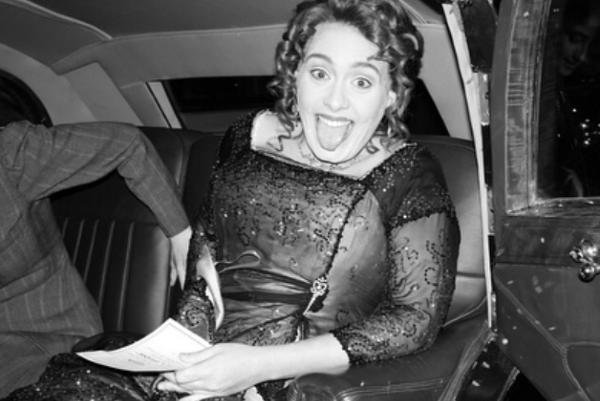 Adele celebrated her 30th birthday over the weekend and the Hello singer certainly went all out to mark the next chapter of her life.
Taking to Instagram, the Grammy winner shared photos from her lavish party inspired by the 1997 film Titanic.
Adele dressed up as Kate Winslet's character Rose for the event and her costume was simply incredible.
In one snap, the Rolling In The Deep singer posed on top of a staircase which is identical to the one in the movie.
She even donned a life-jacket, just like the ones in the film, as she danced with her friends.
Adele was joined by her nearest and dearest, as well as a host of celebrity friends including Aaron Paul, Zane Lowe, Mark Ronson, Alan Carr and Sam Taylor-Johnson.
She opened up about the milestone on Instagram, "Dirty 30! I'm not sure what I'm going to do for the next 30 years as I've been blessed beyond words in my life so far."
'Thank you to everyone for coming along for the ride the last 11 years with me.'
'My family and friends for entertaining my super fandom of the Titanic movie," she continued.
The Water Under The Bridge singer gushed about her party, "Last night was the best night of my life. Here's a couple pics. I'm absolutely f**ked, not sure I'll make it out the house again!," she joked.
She also praised Childish Gambino, who dropped the video for his song This Is America yesterday, "Ps Childish Gambino how the hell do you have time to offer us so much greatness on so many platforms. I adore you x."
Happy birthday Adele!