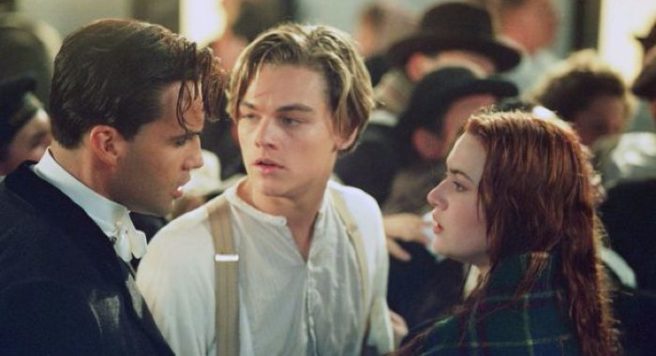 Can you believe it's been 20 years since Titanic hit our screens?
It was the love story that no one could forget about, and now two decades later, there was a mini cast reunion, and we have to say, we're still swooning.
Billy Zane, Kate Winslet and Leonardo DiCaprio all came together again for Leo's charity fundraiser gala in St. Tropez in France.
At the gala, Leo and Kate auctioned themselves off to have a dinner with one lucky person… but we're just wondering how much someone would pay to have all three of them in the room together.
Billy shared a photo of the three amigos on Instagram with the caption, "Gang's back together. Now we're saving icebergs. Go Figure."
We're loving Billy's caption to the snap, but it seems the Internet just loves seeing everyone back together again:
kate and leo: hang out
everyone: pic.twitter.com/Yz2jvBLzJ8

— hannah (@lesIiewyatts) July 26, 2017
Billy Zane, Kate Winslet e Leonardo DiCaprio ed è subito Titanic reunion pic.twitter.com/zV1IRZK6f5

— Elisa (@ElisaM_95) July 27, 2017
3 lucky fans who will have private dinners with Leo and Kate can also bring their family and friends to dinner! pic.twitter.com/rJIQpzgeLj

— Leonardo DiCaprio (@LeoDiCaprioFans) July 27, 2017
i just want kate and leo to have their own family and get married raise their own kids and grow old together and spoil fans everyday i just

— arizzle (@lordvato) July 27, 2017
Did Billy Zane buy the dinner with Kate and Leo?

— Carrie (@EvilVagenda) July 27, 2017
Jack, Rose and Cal — I mean Leo, Kate and Billy… together again… 20 years later, for a good caushttps://t.co/2YnZeiKOKV

— Shannon Mayo (@sgraceworld) July 27, 2017