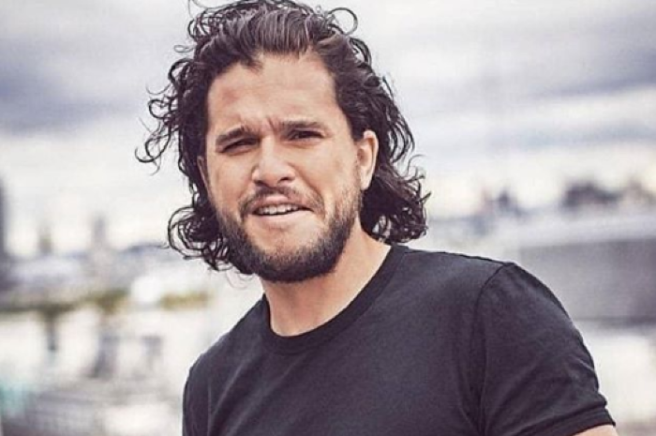 Unless you've been living under a gigantic Game of Thrones rock, you know exactly who Kit Harington is. Many people know more about his most famous character, Jon Snow, than the actual man who portrays him.
Harington is the 32-year-old British hunk has portrayed the ridiculously attractive Lord Commander of the Night's Watch on HBO's iconic fantasy series for almost ten years now.
It's getting increasingly difficult to imagine him playing anyone other than Snow, guarding the Wall and taking down the dangerous White Walkers. Not to mention falling in love with powerful women like Ygritte and Daenerys Targaryen.
Harington owes a lot to The Snow Show, including his wife. He fell in love on set with Rose Leslie, who played his on-screen lover Ygritte, a feisty wildling.
With the premiere of GOT's season eight fast approaching, Jon Snow's watch will soon end, but what's next for the actor?
As dismayed as we are at the prospect of losing Snow, Harington himself is ready to hang up the cloak;
"I'd like to step away and enjoy the obscurity, cut my hair, make myself less recognisable as the character, and go do and some other things with a completely new look and tone," Harington told Entertainment Weekly.
He added, "I can't go into my next role looking the same. This role was brilliant, but I'll need to get rid of Jon Snow."
Harington underwent several roles outside the world of Westeros, starring in Pompeii, Brimstone and The Death and Life of John F. Donovan between 2014 and 2018.
The actor doesn't currently have any roles lined up after GOT airs the final season from April, with six lengthier episodes. Kit admitted that filming the final season was intensely gruelling.
Despite the fewer episode count, it took almost a full year in Belfast to film the last season of the successful franchise, with every episode the length of one movie.
It took 55 nights to film one Army of the Dead scene, so you'd 100 percent need a break after something like that.
"The last season of Thrones seemed to be designed to break us," he told GQ Australia. "Everyone was broken at the end. I don't know if we were crying because we were sad it was ending or if we were crying because it was so f*cking tiring."
Harington returned to his theatre roots last November, co-starring with Johnny Flynn in London's West End premiere of Sam Shepard's True West.
The show will run until February, and tells the tale of two brothers who are trying to sell movie scripts to the same Hollywood producer.
How to Train Your Dragon: The Hidden World have also enlisted Harington for his voice acting skills for the final part of the film trilogy. The GOT alumni voices Eret, who he also voiced in the 2014 sequel.
You definitely won't be seeing him in the Game of Thrones prequel, that's for sure. He shut that one down pretty quickly, telling the BBC;
"It was a huge emotional upheaval leaving that family. But would I want to go back and do more? Not on your life."
Darn it, we just can't get enough of Jon Snow. He may know nothing, but he's everything to us Game of Thrones fangirls, isn't he?
Feature image: @kitharington.official/Instagram