*NO SPOILERS* Don't worry lads.
After last night's Battle of Winterfell, most of us need a good, strong drink. Luckily, some of our favourite alcohol companies have released limited edition Game of Thrones spirits to celebrate the final season.
Did someone say 'cocktails'? We did. Big bag of cans with the White Walkers sounds good to us.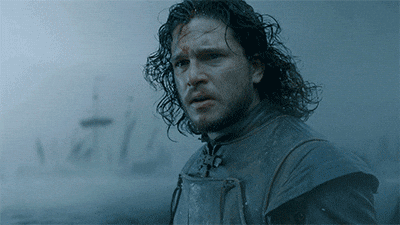 1. White Walker Whiskey by Johnnie Walker Scotch.
Johnny Walker is our new bestie. The veteran scotch brand and mixologist master Gabe Orta has created six special serves alongside the White Walker Whiskey.
This is exactly what we need to numb our emotional trauma of character deaths. Each of the half-a-dozen drinks is inspired by the iconic HBO series, and are easy to make at home.
'Rooting for the Night King' is an ice-cold mix of whiskey, but add coconut soda to create the 'Army of the Dead''. Targaryen fans can make a fiery blend of burne rosemary, whiskey and cinnamon syrup in the 'Dragonglass Old Fashioned.'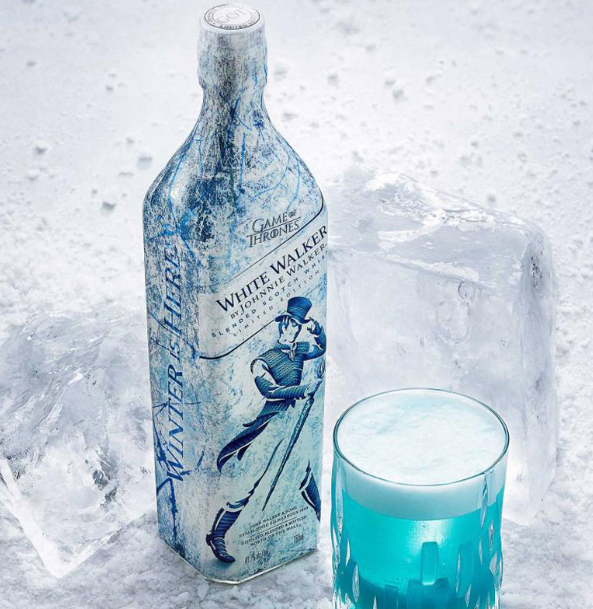 The GOT-'Old Fashioned' features Zacapa Rum, Dram palo santo bitters, Angostura, rosemary stalk and smoked cinnamon syrup. Yum.
Make the 'Hold the Door' (SOB) with whiskey, berry soda and blackberries and raspberries as a garnish. 'Sword in the Darkness' is made with vermouth, bitter liqueur, Angostura, Pimento bitter, brandy cherries and whiskey.
Your head will be spinning in no time, get ready to forget the pain of watching this brilliant show.
2. Ommegang's 'Game of Thrones' Beer
'For the Throne', 'Winter is Here', 'Valar Dohaeris', Bend the Knee', 'Fire and Blood', 'Queen of the Seven Kingdoms', 'Mother of Dragons', King in the North' and 'Hand of the Queen' are all new flavours brought our by Ommegang to commemorate GOT.
Brewery Ommegang are a craft outpost in NYC, and first teamed up with HBO back in 2013. It has since created, brewed and released over 10 special beers to pay homage to the show and it's characters.
The collection also features imperial stour, red kriek ale, golden ale and smoked porter, and can be bought on drizly.com's website.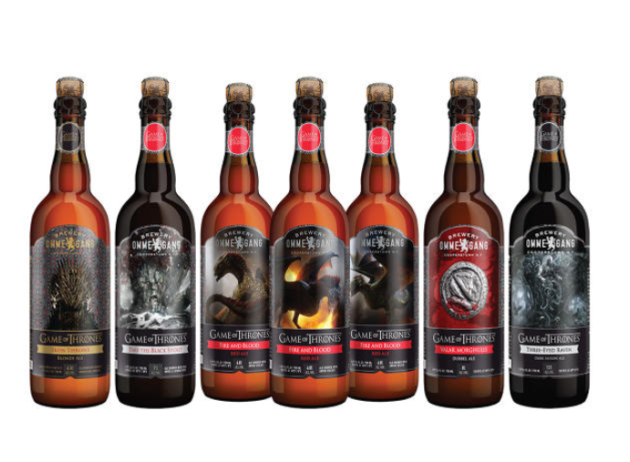 3. Game of Thrones Chardonnay wine
Remember all of the episodes in which Cersei Lannister drinsk deviously out of a goblet of never-ending wine?
Well, now that can be you. Picture yourself as Tyrion, always sipping his storage of vino and plotting ways to defeat evil.
8wines have released a Game of Thrones 2016 Chardonnay with bursts with tropical fruit like guava, mango and honeydew melon along with zesty lime, peach and white blossom aromas for feverish fans.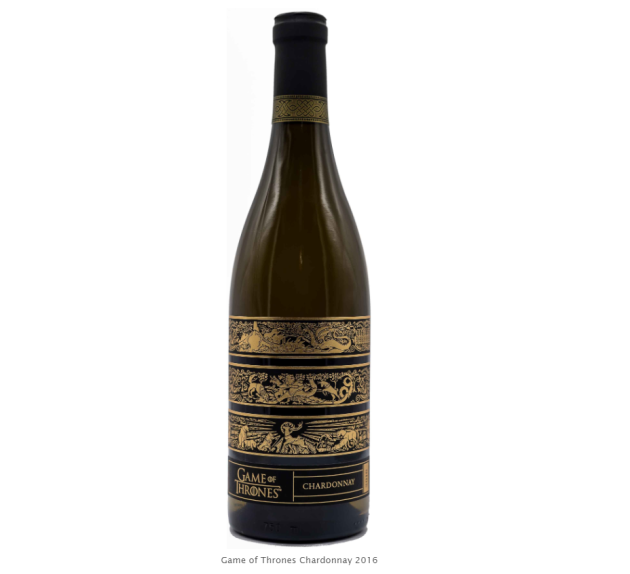 4. Cardhu Game of Thrones 'House Targaryen' gold reserve single malt scotch whiskey
Eight Scottish distilleries have collaborated with Westeros' ruling families based on their independent traits: Lagavulin paired with House Lannister and Cardhu aimed at House Targaryen.
The Night's Watch got theirs from Oban Bey Reserve, in a gorgeous blac bottle, but we love Cardhu's House Targaryen's gold reserve single malt scotch whiskey.
The fiery spirit of the fierce female leadership of Daenerys Targaryen has fuelled this whiskey on behlaf of legendary women and their unwavering perseverance. The drink involves notes of baked apple with spices, cloves, nuttiness and caramel character.
Interestingly, the Cardhu Distillery was created by Helen Cumming and her daughter-in-law Elizabeth during the 1800s, a period when the whisky industry was basically entirely male-dominated.
We love a fierce female. You can snag the whole collection here.
One last thing; You need a KILLER glass to drink away your GOT-related sorrows in. We've found the perfect goblet to tackle that freezing cold winter.
Introducing…
5. The Weirwood Tree Goblet by EMP.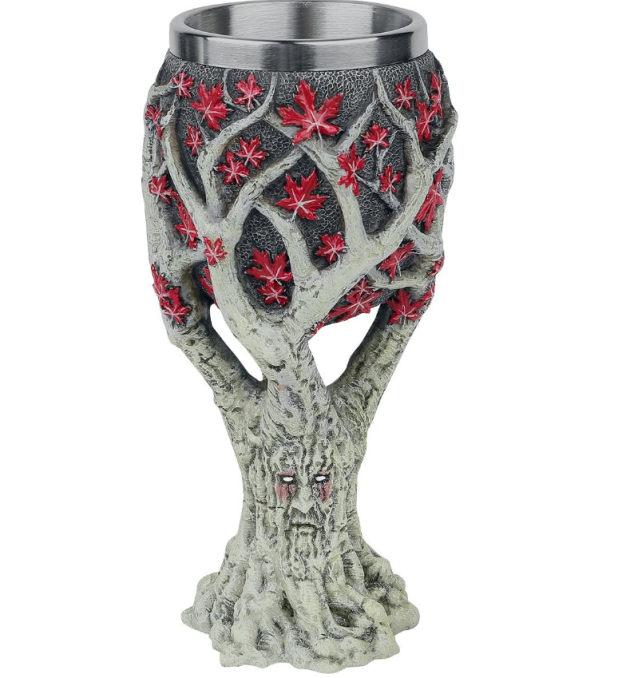 We couldn't let you drink such outstanding alcohol in a regular glass, now could we? A true fan appreciates the metal, stainless steel version of the mysterious tree.
The tree is featured in the godswood of Winterfell, and has carved faces in it's bark. It's rumoured to be key in the final series, mainly because of Bran Stark.
Drink responsibly, lads, but enjoy these gorgeous Game of Thrones collaborations this season.
Feature image: Golf Digest/HBO