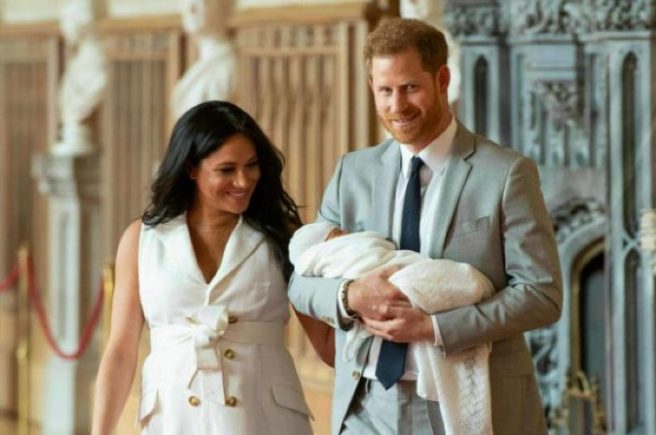 Baby Archie Harrison is officially six-months-old today. The adorable little royal is still a tiny tot but apparently he's already reaching major milestones.
The Duke and Duchess of Sussex's son is already trying to talk. A source told US Weekly that Archie is the best baby.
They said, "He's a strong baby and you can tell he's super smart. He can sit up without support and roll over, and he's almost crawling.
"He can't talk yet, but he's trying!" they revealed.
Just when you thought little Archie couldn't get any cuter, he does. Prince Harry's son adores both his parents but it sounds like he's got a soft spot for his dear dad.
The source continued, "When Harry walks into the room, Archie gets so excited, he puts his arms out—his way of saying, 'Pick me up!' You can tell Archie's going to be a social butterfly. He's at his happiest when he's around people."
"He takes a keen interest in his surroundings and is already engaging and interacting with people. He loves to be entertained. And he isn't a needy baby—he'll happily go to Harry and Meghan's friends without kicking up a fuss," they added.
The Duke and Duchess of Sussex are so lucky to have such a wonderful and well-behaved baby boy.
Meghan gave birth to Archie on May 6. He is the Sussex's first child.
The parents are determined to ensure their son lives a normal and happy life and have stressed that they will continue to keep him out of the spotlight as he grows up.