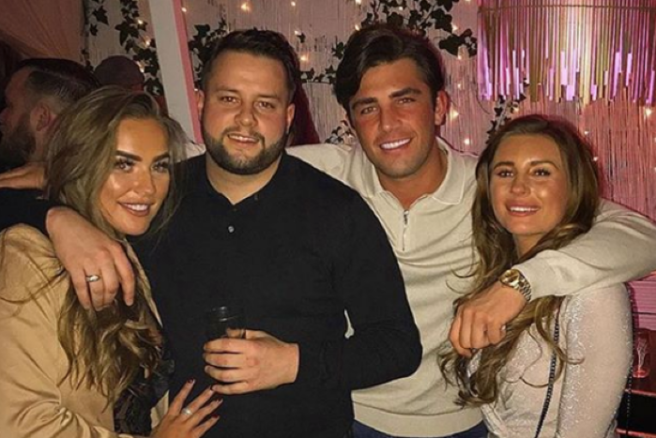 One of the highlights of 2018 was Love Island.
Love it, hate it or secretly love to hate it, you can't deny that it kept us entertained.
The winners, Jack and Dani have had their ups and downs since sparking their summer romance.
However, it looks as if they've ended the year on a high.
Taking to their social media, the couple shared pictures looking happier than ever.
Before heading out to really enjoy ringing in the New Year, they made sure to get some cute couple pics.
Dani captured her picture: "Ready for tonight with my handsome boy @jack_charlesf."
Whilst over on Jack's Instagram, the pair posed in the kitchen as he wished everyone a happy New Year.
"New Year's Eve with this weapon. May 2019 bring you wealth, health and happiness," he wrote.
It seems that the lovebirds have settled back down after their shocking 'split' earlier in December.
Featured in their Instagram stories, the pair enjoyed drinks with their close friends to celebrate the New Year.
However, it doesn't look as if they will have any time to nurse a sore head.
As the pair are already jet setting, tagging themselves at the airport this morning.
At the airport, Jack uploaded a video to show that they're even wearing the same top – TOO CUTE.
We have to admit, Jack and Dani are one of our fave couples to come out of 2018.