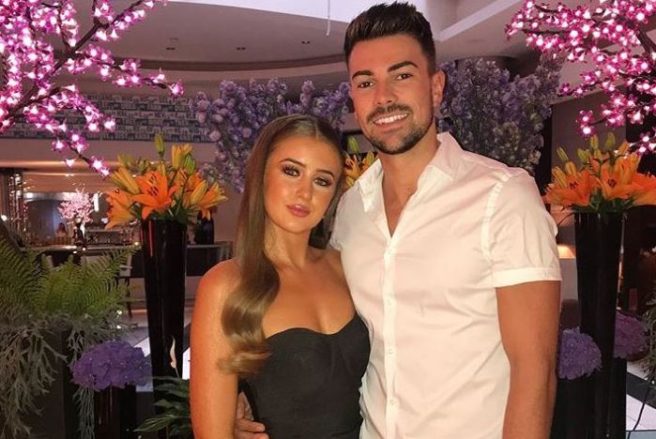 We must admit we were quite surprised to hear of Georgia Steel's and Sam Bird's break-up this morning. The Love Island couple looked as happy as ever as they attended the ITV Palooza last night.
Fans were baffled by their announcement last night, especially because of how aloof the pair were.
Sam admitted he didn't want to comment on the reason for the breakup, adding that he was too devastated to open up about it.
Rumour has it Georgia wasn't loyal to her Love Island beau, which caused the pair to go their seperate ways.
A source close to the couple told OK! Magazine that Sam is heartbroken: "He truly believed that Georgia was the one."
"After their experience on Love Island, leaving the show to be together and moving in their home – he thought him and Georgia would be together for the long run," they revealed.
"In his eyes they had a good relationship. However, Sam has recently found out Georgia has not been loyal to him," the source revealed.
Georgia commented on their break-up on Instagram stories last night, but never mentioned a reason for the split.
"I'm very sad to say me and Sam have split up," she wrote.
"I will always care about him. However, please understand this is a hard time for both of us, thank you," Georgia concluded.
Sam and Georgia are the fifth Love Island couple to end their relationship.