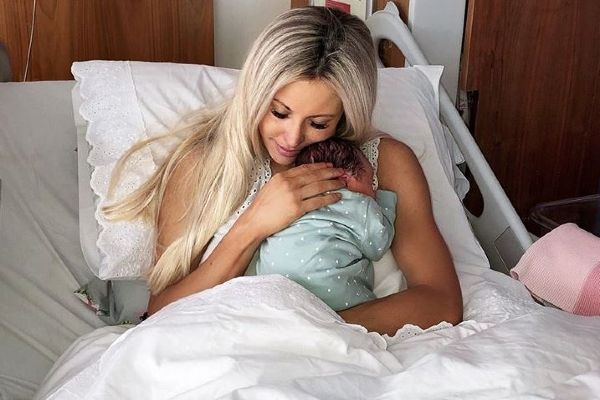 Cork blogger Lisa Jordan welcomed a beautiful baby girl into the world on Monday. The doting mum confirmed her darling daughter's arrival by sharing a photo of her cuddling the tiny tot in hospital.
The loving mum revealed her little girl's name last night and we are crazy about it.
Taking to Instagram, Lisa posted a touching snap of her and her newborn. In her hair, Lisa wore a clip with her baby's moniker on it.
She decided to call her baby girl Bowie.
Fans couldn't help but gush about her name in the comments.
"So dotey. Lovely name. Hope you are doing good," one said.
Another mum shared: "Beautiful photo! Bowie was one of my names for my son… But I wasn't allowed to pick it."
"A beautiful name for a princess. You both are wonderful parents. I'd say little Pearl is over the moon," another shared.
The name Bowie is of Scottish origin and means "blond".
Fans of Heroes and Modern Love singer David Bowie have often opted for the name in recent years.
What do you think of the name Bowie? We think it is the perfect fit for Lisa's little girl.
Huge congratulations to Lisa on the birth of Bowie. We're sure little Bowie will fit right into their loving family.