Unless you accidentally flung your phone into the sea yesterday, I'm sure you noticed that one of Ireland's biggest fashion nights of the year was taking place – both at Dublin's The Marker Hotel and across social media.
The VIP Style Awards encouraged those nominated for awards and their supporters to gather for a night of revelry and fashion scrutiny – and one blogger trend in particular was palpable after one glance around the room.
Ruffles, ruffles, everywhere – and all of them in black.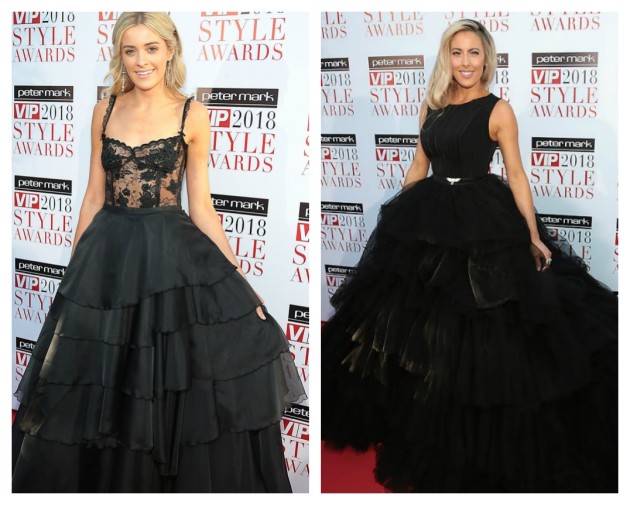 Photography/Brian Mc Evoy
Of course, there were the outliers, like Doireann Garrihy who opted for a quirky but stylish llama-print pantsuit, Holly Carpenter, whose jewel-toned dress was reminiscent of Taylor Swift's 2016 Grammys look (although I must say Holly wore it better) and James Kavanagh who turned up in a contemporary Balenciaga laundry bag.
However, the most noticeable look was that of the flamenco dancer emoji in a mourning procession – and I honestly mean that in a good way.
From Just Jordan to Louise Cooney to Rosie Connolly, the red carpet was awash with the gentle sashay of black ruffles.
Louise Cooney opted for a black fulll-skirted dress with tiered ruffles on the skirt, topped with a lacy corset and Louise's signature blonde curly blow dry.
Lisa Jordan of Just Jordan – winner of the Best Dressed Award at the SHEmazing Awards, might I add – went for a spacially occupying ball gown with a high-neck top and lengthy, voluminous train.
Rosie Connolly, who has recently taken some time from social media, went for a dramatically cut dress by blogger fave Umit Kutluk. The dress featured waterfall ruffles and an asymmetric shoulder, and was my personal favourite of the night.
Whether the all-black ensembles were a nod to the Me Too movement of the Oscars or simply a cosmic coincidence is yet to be seen, but now we have a hankering to incorporate a statement ruffle into our glam wardrobe.
Here are the pieces in our online carts for ticking this trend box with ease: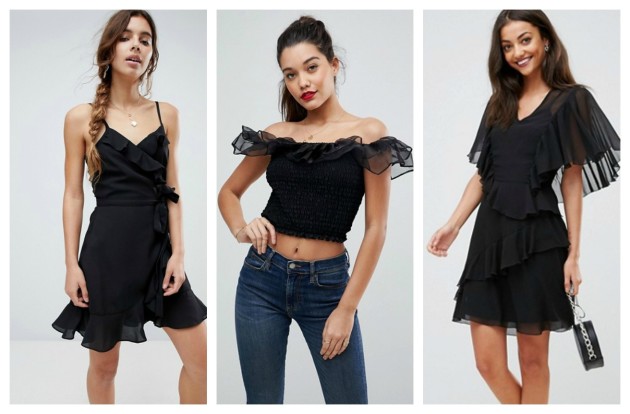 Strappy Ruffle Wrap Mini Dress €30.42, Shirred Ruffle Bandeau Top €17.28, V Neck Ruffle Dress €48.39