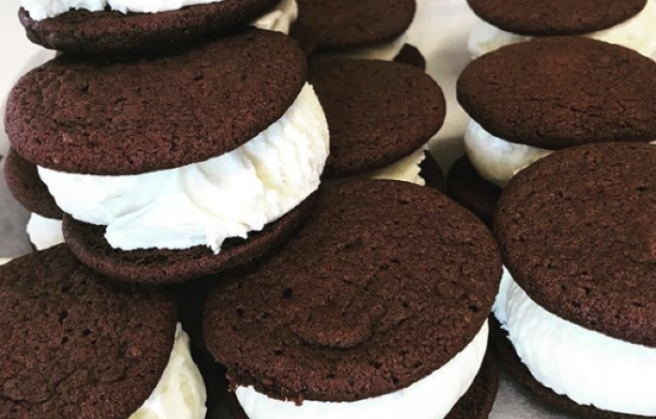 The sun is out, and after such an endless winter, it would be a crime to stay indoors and not enjoy the gorgeous weather.
And what would make us happier then a few cold cans on the canal? Nothing, but ice cream is good too.
This delicious recipe is easy to make and you'll bloody love them.
Seriously, you'll end up eating them all.
Ice-cream sandwiches
Ingredients
For the cookies
100g sugar
200g butter, at room temperature
300g flour
For the filling
500ml vanilla ice cream (or any flavour of your choice)
Optional: sugar sprinkles or mini chocolate chips, to decorate
Method
1. Heat oven to 180°C. Prepare two large baking sheets lined with parchment paper.
2. In a large bowl, cream butter and sugar together. Add the flour and continue to mix until the mixture turns into a soft dough. Using your hands, press the dough together to form a ball.
3. With a floured rolling pin, roll the dough about 4 to 5 mm thick on a floured surface. Using a small round cookie cutter, cut into discs and place on prepared baking sheets.
4. Bake for 16-18 minutes then let cool completely.
5. Place a scoop of ice cream on one cookie, then place another cookie on top and press slightly. You can dip the sandwich in sugar sprinkles or mini chocolate chips if desired. Freeze until ready to serve.

Featured image: Instagram @whatsjuliecooking