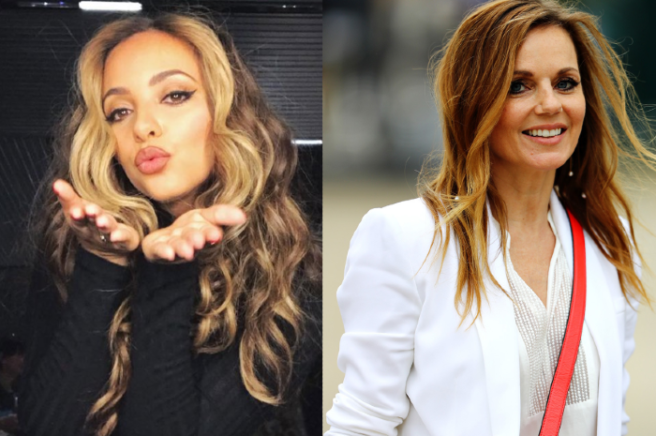 We're all sitting here, living our best lives, trying to speed up time so that Drag Race UK will FINALLY AIR on our screens sometime soon.
The creators of RuPaul's Drag Race, World of Wonder, confirmed the big news that a British version of the show was coming to BBC3 on Twitter months ago.
Mama Ru herself issued a statement, writing: "I am beyond excited to celebrate the massive charisma, uniqueness, nerve and talent of the Queen's queens.
Before anyone asks, yes, we would be thrilled to have Meghan Markle join us, as we are already preparing a 'Royal-Mother-To-Be' runway challenge."
Hey, UK, we're comin' your way! RuPaul's Drag Race UK coming to @bbcthree next year. Check out the full deets now in @TheSun + stay tuned for more deets in the next 24 hours Tick tock, henny. https://t.co/XHXTFo1Xkq

— World of Wonder (@WorldOfWonder) December 5, 2018
With Alan Carr and Graham Norton already announced as celebrity judges for the show, it has just been confirmed that Ginger Spice Geri Horner and Little Mix's Jade Thirlwall will also join the panel.
Opening up about her appreciation for drag, Horner said;
"I just love how drag encourages people to be exactly who they are. This show has brought so much joy and pride to people all over the world, I can't wait for everyone to see the amazing queens representing the UK in this first ever series."
GIRL POWER ICON Geri Horner (@GeriHalliwell) will be spicing up @BBCThree's RuPaul's #DragRaceUK on iPlayer very soon! ⁠ pic.twitter.com/DgBCfNYW1d

— RuPaul's Drag Race UK (@dragraceukbbc) July 3, 2019
Jade also gave a joyful statement as another official girlband princess, saying:
"I love absolutely everything about drag. I love that it's art. I love how fabulous it is, how fun it is, I love that you can transform your body into a fantastic beautiful woman… the whole thing! I just wish in my next life I can be a drag queen."
Game of Thrones' most badass assassin, Maisie Williams, has also signed up to be a guest judge.
Opulence! She! Is! EVERYTHING!

We can confirm that @LittleMix's Jade Thirlwall will be a judge on @bbcthree's #DragRaceUK coming to iPlayer very soon! pic.twitter.com/HzuYE7FLdv

— RuPaul's Drag Race UK (@dragraceukbbc) July 3, 2019
The show dooesn't have an air date or a trailer as of yet, but we'll be keeping a look out.
Controller of BBC Three, Damian Kavanagh, described the achievement of the BBC acquiring the show: "Needless to say, we're delighted that BBC Three will be the home of a new UK version of Drag Race.
"It is one of the biggest entertainment titles in the world and anticipation levels for a UK version have been at feverish levels. With heart, humour and the un-imitable RuPaul, Drag Race is going to take BBC Three to a whole new level."
It's official: @Maisie_Williams has been confirmed as a guest judge for RuPaul's Drag Race UK @dragraceukbbc

Coming soon to BBC Three pic.twitter.com/Ngi8xGR4hi

— BBC Three (@bbcthree) May 20, 2019
The show is set to be filmed in London, and casting directors will be searching far and wide for the best drag artists in the UK and Ireland with massive budgets for costumes and production.
RuPaul has an extensive following over in this part of the world, so we'll see if the new queens will give the original USA stars a run for their money.
We can't wait to see what UK and Irish drag artists bring to the party, but with a judging panel as incredible as this, what's not to love?
Feature image: Instagram/@geri_horner_fan/@little_mix_fans