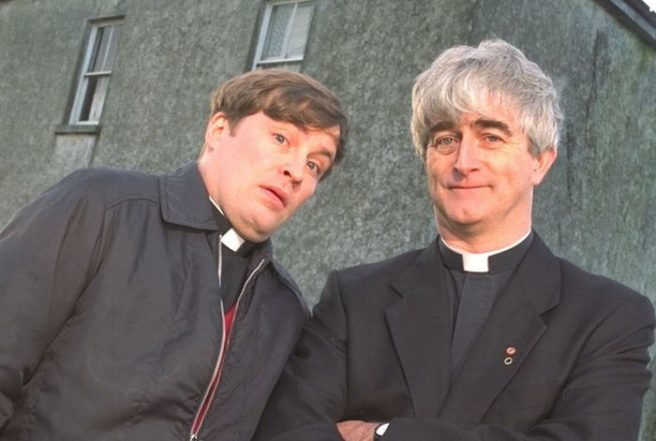 Small, Far Away Day, the fictitious July 19 holiday from Irish sitcom Father Ted, is nearly upon us and Deliveroo is celebrating this rejoiceful occasion by partnering with Sano Pizza in Temple Bar to bring a miniature food menu exclusively to Deliveroo.
The holiday became a reality on social media years after the episode originally aired. In it, Father Ted and Father Dougal went on a holiday in a caravan. During their time, Ted struggles to explain to Dougal the difference between the concepts of 'small', and 'far away'.
Although Dougal struggles with this concept, Deliveroo does not, and these delicious treats are living proof of it. The exclusive to Deliveroo menu consists of a holy selection between far away (large) and small (mini) pizzas:
Marinara – Mini (€4) / Large (€7)
Margherita – Mini (€4.50) / Large (€8.90)
Diavola – Mini (€5) / Large (€9.90)
Joe Groves from Deliveroo said, "We are thrilled to be partnering up with the heavenly Sano Pizza, celebrating one of the greatest sitcom series of all time.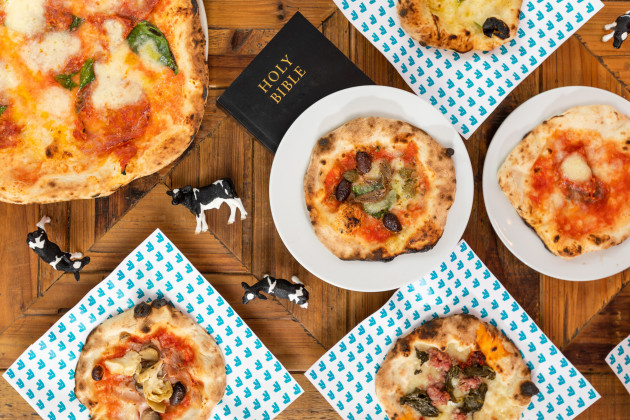 "While we do offer small foods, as can be seen, Deliveroo is never far away, with delicious meals delivered straight to your doorstep in thirty minutes or less," he added.
The hilarious 'small, far away' scene has gone down in history as one of the best one-liners of any sitcom, and despite the show being over twenty years old, the scene from the episode 'Hell' is fondly remembered today as TV gold in Ireland and the UK.
Sano Pizza's faithful miniature menu will be available exclusively on the Deliveroo app or website for one day only on Friday, July 19.
Ahh, go on, go on, go on, go on…