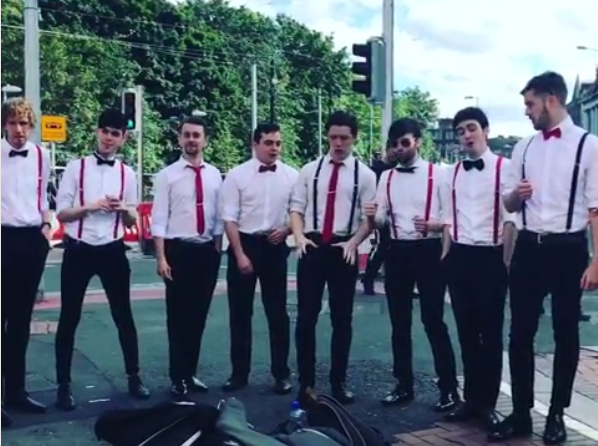 This acapella rendition of My Lovely Horse is here to brighten your day
OK, we're not claiming to be mind readers, but we're going to take a wild guess here and assume you know all the words to the Father Ted classic, My Lovely Horse?
Yeah, that's what we thought.
It's become somewhat of an unlikely anthem for Irish people around the world and we're secretly hoping that one day we'll throw caution to the wind and actually enter it in the Eurovison.
And you know what? With these boy singing, we might just be in with a chance.
The Ramparts, a male acapella group from Dublin, took to St. Stephen's Green this week to perform there own rendition of the beloved song.
Set up by Ruaidhrí O'Dálaigh, the male voice choir sing everything from trad to pop – and of course, barbershop.
The group also just so happen to be the only Irish act set to compete in BBC One's new show, Pitch Battle.
The first episode airs Saturday, July 15.
We know who we'll be rooting for anyway.