The entire country held it's breath as 9am approached, and hundreds of thousands of Ticketmaster tabs were opened in the hopes of getting tickets to Ed Sheeran's seven Irish gigs, scheduled for 2018.
If you didn't get tickets for his arena tour, you may have had high hopes this time around, thinking to yourself that things would be different this time.
You maybe have bemusingly laughed at the hardcore Cork zealots queuing up since Wednesday for tickets.
"Sure have they no internet or something?" you thought.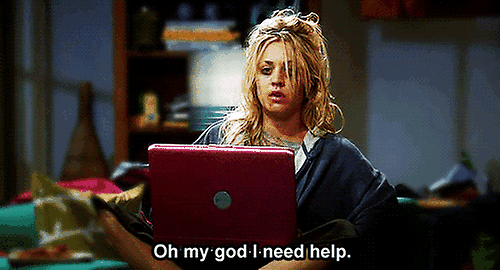 And now you are ticket-less, having joined the throng of thousands of online buyers looking to get tickets for the date you wanted who failed to get through to Ticketmaster before the gig sold out.
Tragedy has struck and you are still reeling from the emotional roller coaster.
1. Hope
The stomach churning moments up to 9am have passed, and you are finally being held in the ticket queue.
You haven't been this nervous since getting your Leaving Cert results, and though you say "I know I haven't a hope of getting them," you are secretly clinging to an intense, hopeful yearning.
It's just a matter of time until you find out if Ticketmaster has deemed you worthy…
2. False hope
OH MY GOD you're through.
Okay, time to choose your preferred seating and number of tickets.
Fingers, toes, and everything else remains crossed.
3. Denial
"Sorry, there are no tickets of this type available."
Cue manic laughter as you frantically refresh the page, change your preference to tiered seating and think "someone might have let their tickets go when they saw the bloody price, it's possible right? Right? RIGHT?"
4. Despair
"Why have you forsaken me cruel world?"
"What have I done to deserve this cosmic ridicule?
You may even still be in the virtual queue two hours later, bursting for the loo, a rasher sandwich and a cigarette simultaniously but you can't leave the laptop screen in case you get through.
5. Anger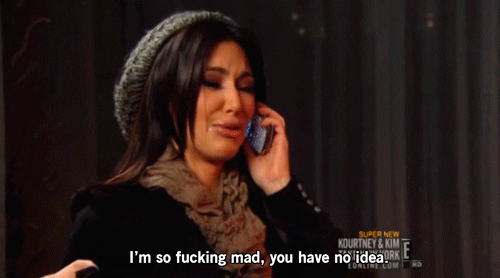 At this point you've Snapchatted your friends, who are possibly still stuck in the despair tier of emotion, a picture of the sold out gig on Ticketmaster and you are RAGING.
"Why didn't I queue up in the lashing rain at 2am like I told myself I should have?"
6. Anger at Ed
Like, hello Ed Sheeran, have we not been through this before?
You know you are beloved in Ireland and you teased us mercilessly since your return with your Irish-themed album.
Sometimes it seems like Ed could have one of those Vegas-style residencies in Croke Park and play every night for a year and you'd still never get tickets.
7. Acceptance
Even though we all know you're lying you yourself and everyone else, saying that you don't care that you didn't get tickets to the gig of the year can help soften the sting.
And you'll see it all on Snapchat, right?
Look, there are still tickets available, so maybe make a road trip out of it if you diodn't mange to get tickets in your area?