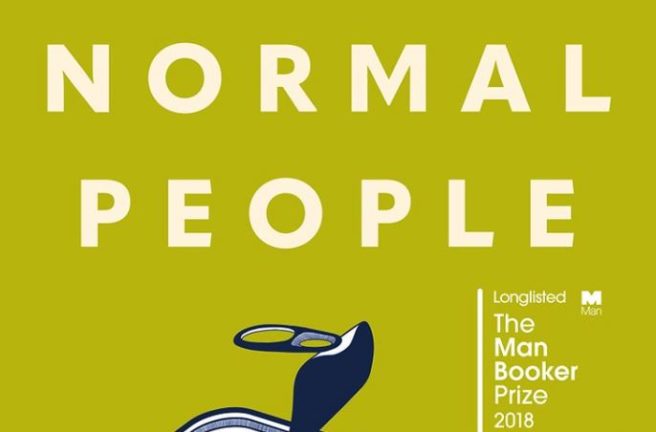 Summer is just over and the autumn is calling our names.
That means shorter days, darker evenings, unshaven legs and it being acceptable to have a Baileys hot chocolate four nights a week.
Just me? Oh, well, you're all missing out.
So what's the perfect autumn cosy-couch-viewing? Sally Rooney, author of the fantastic Conversations with Friends, is coming to our rescue on that front.
According to Stylist, Sally's upcoming book, Normal People, is set to be adapted for TV by BBC Three.
"Lenny Abrahamson, the Oscar-nominated Irish director of Room, is to direct an adaptation of Sally Rooney's novel Normal People for BBC3 and Element Pictures." Great news @sallyrooney @lennyabrahamson #NormalPeople https://t.co/eIaJ9sOO3W via @IrishTimesCultr

— Roisin Ingle (@roisiningle) August 22, 2018
It's based around the book, which follows the lives of Marianne and Connell, who both hail from a small town in the west of Ireland and end up as students in Dublin's Trinity College.
It explores how people grow and change as they navigate their way through young adulthood and the interesting people that they meet along the way.
"I feel very privileged to be working with such an extraordinary team on the adaptation of Normal People. I'm looking forward to the challenge of working in a new form, and of thinking about these characters and their lives in new ways," Sally said.
The cherry on the cake?
It will be directed by Lenny Abrahamson, who's work includes Room, The Killing of a Sacred Deer and The Lobster.
Lenny said that, "Sally is a writer of the highest calibre and in Normal People she captures the ebb and flow of intimacy and desire with extraordinary skill.'' ​​​​​​
"I'm proud to be part of bringing her work to the screen audience it deserves."
So, if awkwardness, humour and romance are up your street, then look no further.
Normal People is due to hit our screens in January and we assure you, you will not want to miss it.