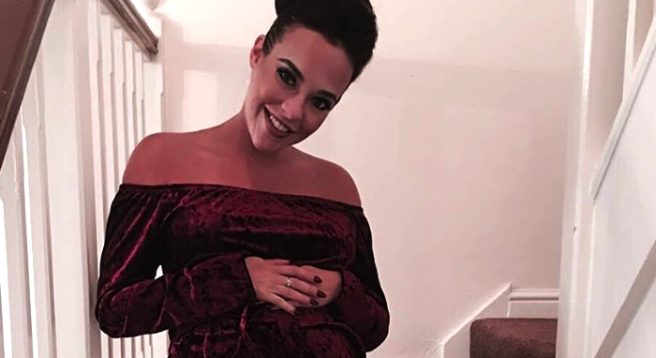 After what seemed like the longest pregnancy since the beginning of time, Stephanie Davis has given birth to her first child.
Apparently, she spent 48 hours in labour and welcomed a little baby boy into the world on Friday.
Sharing her thoughts on what she's going to name the baby, Stephanie wrote on her OK! Magazine blog: "I've picked my boy's name! It's not Albi but that will definitely be a middle name!"
Albi was her grandfather's name, and she previously spoke out about wanting to name her son after him.
She continued: "I'm going to keep it a secret for now, but I will say it's something different – I've not heard it before! It's like a movie star name.
"We got it when I was getting chatted up with my friends recently, and he said his name when he left – we just all looked at each other and knew, so thanks to him."
Meanwhile, the suspected father of her son, Jeremy McConnell, spoke about Stephanie giving birth to The Sun and said he'd be there for her if he is the father.
"I am delighted that Steph has safely had the baby, of course if he is my son I will absolutely step up and do what I can to support him."
It'll be interesting to see how this all works out!