It's what Paul Hollywood has been trying to tell us all along: if you're a dab hand at avoiding soggy bottoms, it's likely you're also rather dashing.
Able to whip up a mean tray of chocolate cupcakes? We'd love to date you. Something of a macaron master? Ooh, you sexy thing. Know your brioche from your banoffee? Hey! Let's just put a ring on it right now.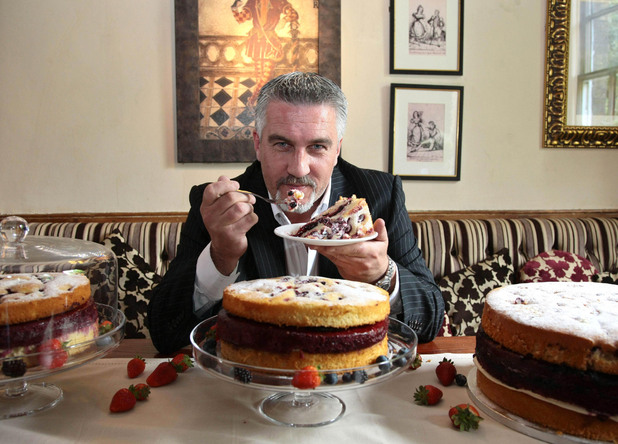 Yes here at SHEmazing! Towers (where we're known to eat quite a lot of cake) one study this week confirmed what we've long suspected: a third of Irish adults would be more attracted to a member of the opposite sex if they could bake.
The same report – carried out by Stork – also revealed that we're more inclined to bake following a lovers' tiff with our partners… after all, brownie points earned via a batch of, well, brownies, is tough to beat.
Indeed, with the Great Irish Bake Off now underway – a show which Stork has again partnered up with for the third series – we decided to round up eight of the world's most incredible, most wonderfully OTT bakeries.
So please, stop touching your dough balls, and step away from those hot baps: these sweet-smelling international outlets will have give you all the romantic inspiration you need for the weekend…
1) Eileen's Special Cheesecake, New York
One of the world's most famous bakeries, Eileen opened her shop in 1976; it's still going strong with more than 25 varieties to choose from, including peanut butter, piña colada and Baileys.
2) Mamie Gateaux, Paris
This small tea room in Le Bon Marché is the brainchild of a Japanese patisserie chef. The hot chocolate is served in a bowl with a spoon – and you can add your own whipped cream too.
3) Sadaharu Aoki, Tokyo
Another delicious fusion – here, you'll find more incredible Franco-Japanese creations, including the matcha croissant, a croissant filled with a rich, green tea-flavoured cream.
4) Bakerbots, Toronto
Opening in the city's financial district in 2011, this is now a firm favourite. The cake creations are jaw-dropping and the cookies divine: think ginger molasses, captain peanut, rococoa, and oatmeal.
5) Tartine Bakery, San Francisco
Opening in 2002, this is continually rated as the city's best bakery – daily queues are standard. On offer is the likes of a frangipane croissant with almond cream, and a passion fruit Bavarian tart with lime and coconut.
6) Dominique Ansel Bakery, New York
World-famous – and the menu changes every four to six weeks to keep the crowds coming back. Right now we're coveting their lightly-sweetened miniature meringues, each with their own flavour, and the pink grapefruit honey and lavender tart.
7) Boulangerie Guerin, Rio de Janeiro
Located in the Copacabana district of Rio, we hear the eclairs are superb, while the individual Frasier cakes with fresh cream and strawberries are a local favourite. Otherwise, try the lavender macarons.
8) Demel, Vienna
Inside you can watch pastry chefs baking and decorating cakes as you enjoy a delicious slice of your own. There's also a cake museum hidden in the back.