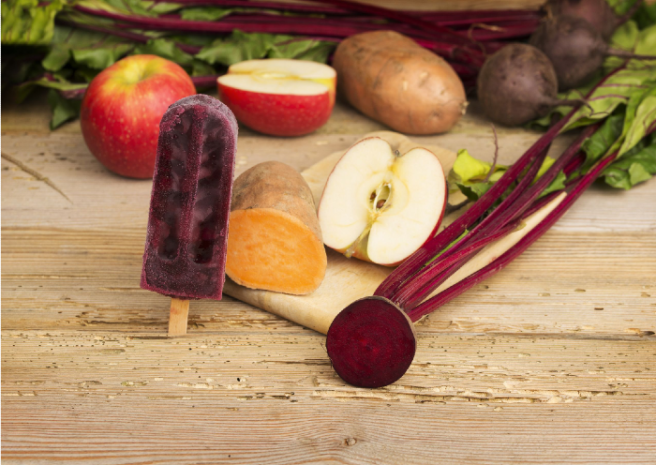 We're big fans of sweet potato at SHEmazing HQ and regularly chow-down on sweet potato fries and sweet potato soup. We've even been known to bake sweet potato brownies. But sweet potato ice-pops……well that's a first for us.
Wellnice Pops, a Limerick-based company founded by best mates BJ and Trín, has introduced a full range of vegetable and fruit-based ice-pops, just in time for summer. Aimed at supporting Irish people increase their intake of nutrients and micro-nutrients, the sweet potato, apple and beetroot pop, cleverly named 'Frost Beet' is loaded with zinc and is a great source of folic acid. What's more it counts just 28 calories meaning we've finally found the healthy but fun snack we thought would never exist.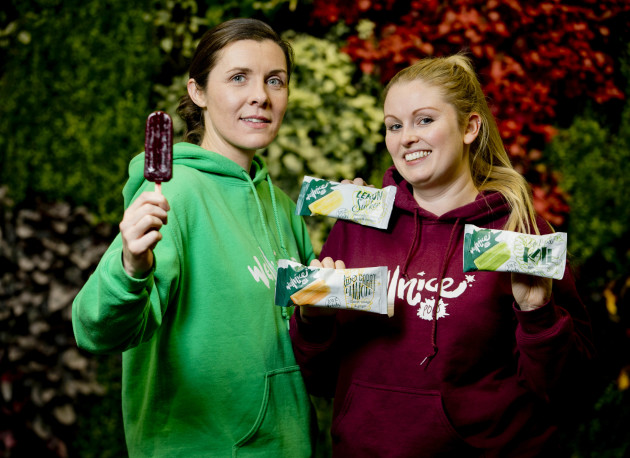 There are four ice-pop varieties in the range, all made exclusively from cold-pressed vegetables and fruits, and literally nothing else, not even water. Packed full of Vit C, Vit K and more, the pops support time-poor, young professionals to get the nutrients we need whilst on-the-go.
Co-founder of Wellnice Pops and nutritionist BJ Broderick said: "A busy lifestyle can make it really difficult to absorb the nutrients and micro-nutrients we need just to function every day. Between coffee for breakfast, skipping lunch or just grabbing a sandwich, our bodies are regularly missing out on vital nutrition.
"We are particularly passionate about helping the Irish consumer understand their nutritional needs and hope that the range not only introduces the Irish consumer to a new way of getting their required '7-a-day' but also introduces them to fruits or vegetables they may not have explored before."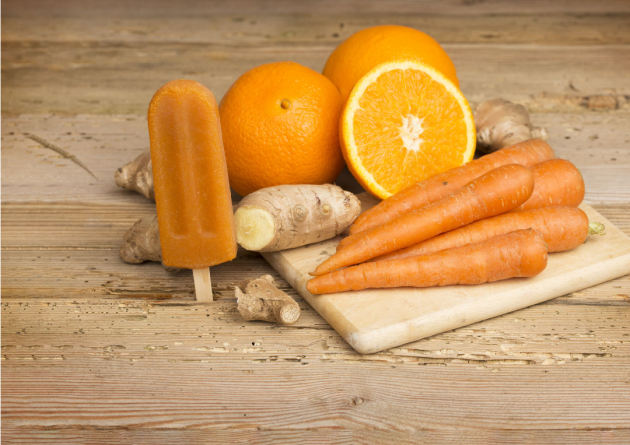 Co-founder of Wellnice Pops and engineer, Trín O'Brien added: "We have created a range we're really proud of – it is honest in its nutritional offering, delicious in taste and built with the noble purpose of getting Ireland eating more fruit and veg."
You go girls!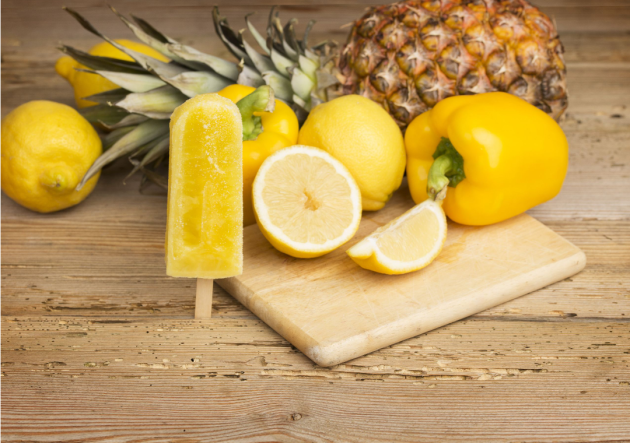 The four ice-pops in the range are:
The Wellnice Lemon Sucker at 15 calories contains only lemon, pineapple and yellow pepper and provides 88% of the recommended daily intake of Vitamin C, vital for protecting and maintaining cells, healthy skin, bones and cartilage. Interestingly, the body doesn't have the ability to store Vitamin C meaning it is needed every day.
The Wellnice All Hail Kale at 20 calories contains only kale, cucumber and apples and is high in both Vitamin C and Vitamin K, a nutrient that plays a role in regulating blood clotting, building strong bones and preventing heart disease.
The Wellnice Two Carat Diamond at 23 calories contains only carrot, orange and ginger and promotes normal vision,helps to protect the immune system and aids cell reproduction.
The Wellnice Frost Beet at 34 calories contains only beetroot, apple and sweet potato, is high in zinc and is a source of folic acid. Folic acid can defend against deficiencies such as anaemia and helps the body to keep producing new cells whilst zinc helps the immune system fight off invading bacteria and viruses and is needed by the body to make proteins and DNA.
Excuse us while we run to the shop to stock up!
For stockists and more information visit www.wellnicepops.ie. To join in the conversation or keep up to date with news and competitions, visit @wellnicepops or search #wellnicepops on social media.