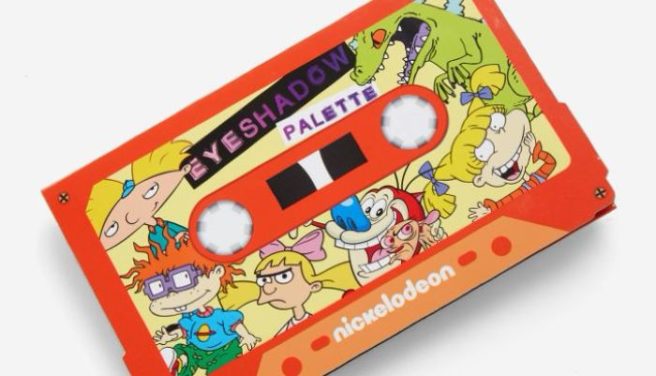 90s kids, rejoice!
It's time to add little nostalgia to your beauty routine with the launch of this Nickelodeon inspired eyeshadow palette.
Designed to look like an old-skool VHS tape, the packaging is decorated with all your favourite characters – Angelica Pickles, Ren and Stimpy, Cat-Dog, the whole gang.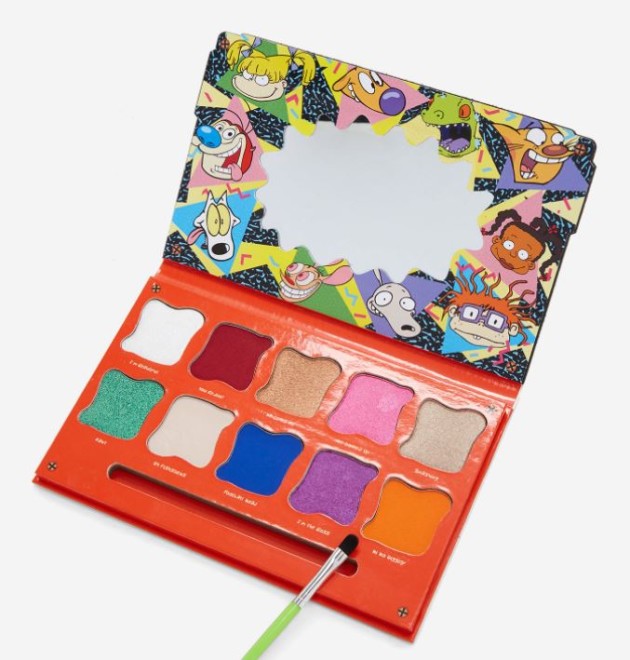 The palette contains a mixture of both matte and sparkling shades ranging from subtle nudes to vibrant blues.
Each shade has been named using a classic Nick quote, such as the green 'Rawr', inspired by Rugrats' Reptar and the blue 'Football Head', inspired by Hey Arnold!.
Oh, and of course, it wouldn't be a Nickelodeon palette if it didn't feature the channel's signature outrageous orange shade.
MORE SWATCHES
Here are the swatches of the NOW Sold Out @nickelodeon themed Eyeshadow Palette from @hottopic that went viral yesterday by @crayoff . Who managed to snag this palette?
Shades Include:
I'm Beautiful-Texture white glitter
You Eediot!-M… https://t.co/x1eP4S4078 pic.twitter.com/1APmRQpxT9

— BeautyFxByCeleste (@BtyFxByCeleste) January 31, 2018
The retro palette is currently on offer for $13.52 (€10.84), down from $16.90 (€13.55), but according to online reports, the product, which is currently being sold at Hot Topic stores in the US, is sold out everywhere.
Woe is us.
However, if you want to be the first to know when its back in stock, you can keep an eye out here.