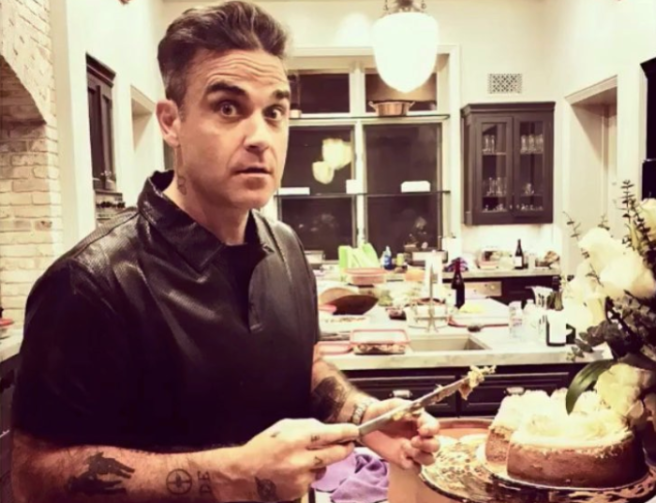 Robbie Williams and Ayda Fields are serious #couple goals.
The singer recently shared how he proposed to his wife, Ayda Fields, and the story is straight from a Rom-Com.
The power couple has recently celebrated their eight year anniversary, reflecting on all the wonderful milestones they have accomplished together.
Just last week, Ayda posted a photo of their wedding day, celebrating her and her husband's strength to brave the 'journey' they have travelled together.
"Thank you for taking the midnight train to anywhere with me. It's been the journey of a lifetime. Happy Anniversary! I love you!"
It seems the Let Me Entertain You singer has reciprocated his wife's public declaration of love.
In honour of Romance Awareness Month, Robbie posted an adorable photo of the two laughing and holding hands.
The singer wistfully looked back at how he proposed to the love of his life.
"Every time I used to think of Ayda and pull a card from a deck it would always be a queen, so I took her to the place that I first laid my eyes on her and gave her four queens.
"Each card said one word each. Will… You… Marry… Me?"
As if the heartthrob wasn't cute enough with his cheeky comments and sexy stare.
Since the start of their of their fiery relationship, Ayda and Robbie have had two children together: five-year-old Teddy and three-year-old Carlton.
And have revealed that they are thinking about having a third.
Perhaps all the recent romance can be traced back to the couple's increased time together.
Both Ayda and Robbie have joined the The X Factor panel this year, joining Simon Cowell and Louis Tomlinson as judges.
The talented pair have extremely busy careers, but it is sweet to see them taking time out of their day to remind each other how much love they share.