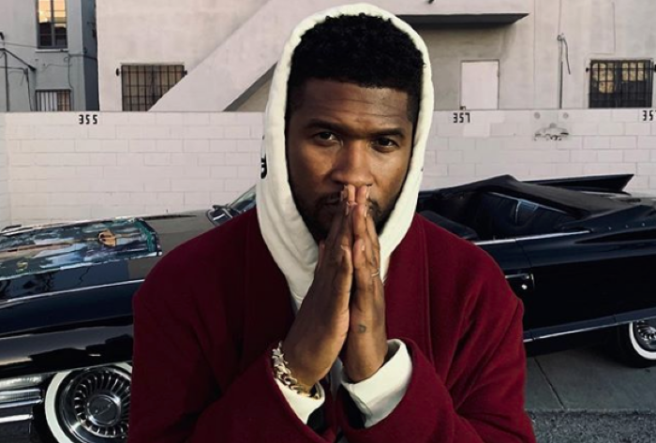 Usher and his entourage were attacked by up to three gun man outside their Hollywood recording studio.
Up and coming rapper Rich the Kid and his entourage were also attacked at the same time.
The incident, which reportedly happened outside the Westlake Recording Studios, is thought to have been an attempted robbery.
TMZ report that 'multiple shots were fired,' however none of the shots landed in the attack.
Three people were injured, with at least one bodyguard reported to have sustained harm after being hit with the handgun when it was used as a blunt force weapon.
The Los Angeles County Sheriff's Department say that when they arrived on the scene, they found three victims.
'The victims stated, three male black suspects confronted them in the alley behind a business and demanded their money and jewelry,' reads the department's statement.
'The victims were then physically assaulted by the suspects. All the suspects got into a vehicle and drove away, westbound from the location.'
'As the suspects drove away, a shooting occurred by an unknown male suspect. The shooting suspect has not been located or identified.'