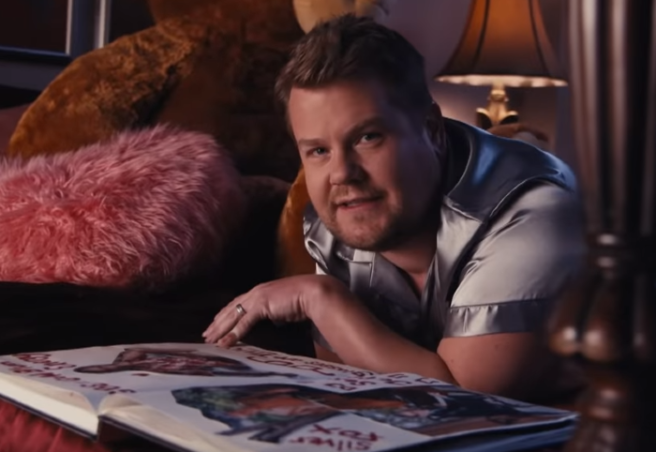 Thank U, Next has been on everyone's lips and we ADORE the self-empowering message Ari is belting out.
And then Ariana dropped that iconic video and it's all anyone has been talking about.
But we may have just found a parody of the music video that might rival the masterpiece.
Everyone welcome to the stage: James Corden's Thank u, Jeff.
when the whole squad is on point. #thankujeff pic.twitter.com/ZTiX1qlWKA

— Frosty the Late Late Showman (@latelateshow) December 6, 2018
In a segment for The Late Late Show with James Corden, the host takes on the smash hit.
Trolling the pop song, James is rocking some silk pjs, with a burn book of his own dedicated to Jeff Goldblum.
The lyrics are genius and Jeff takes over the role that Kris Jenner stole in Ariana's version.
James also includes the bend and snap, a sexy piano sequence and a pillow fight.
I'm not sure if we will ever get the image of James humping his bedroom carpet out of our head – but the video is pure brilliance.
Even Ariana loved the parody and asked for the Thank U, Jeff book.
omg…… may i please….. please for christmas have the thank u, jeff book? it's for a friend. promise. https://t.co/4FRJJ3Q7JD

— Ariana Grande (@ArianaGrande) December 6, 2018
Replying to the video on Twitter, the singer wrote: "Omg…may I please…Please for Christmas have the Thank U, Jeff book? It's for a friend, promise."
I've re-watched the video more times than I care to admit – just amazing.