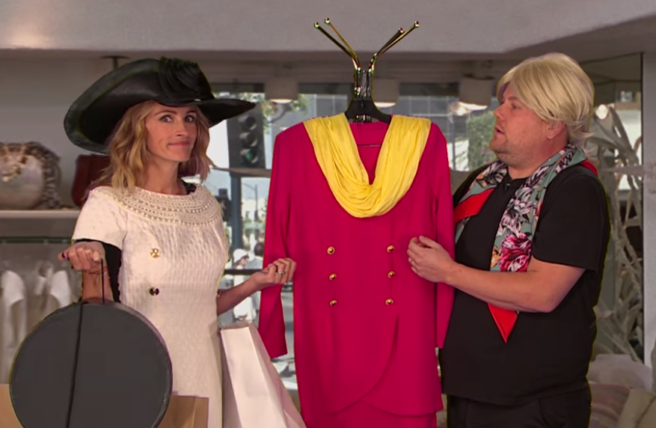 Watch: Julia Roberts reprises her most famous roles in hilarious clip
From Pretty Woman to Stepmom, it's fair to say that Julia Roberts has earned herself some pretty impressive acting credits over the years.
And on Wednesday night, television viewers were treated to a little taster of every single one.
Appearing on The Late Late Show with James Corden, Julia Roberts recreated some of the most famous scenes of her career, for a segment James has cleverly coined, Role Call.
With the help of a green screen, props, and a very enthusiastic host, the actress took fans on a trip down memory lane, starting in Notting Hill.
The 10-minute clip also paid tribute to films like Closer, Erin Brockovich, My Best Friend's Wedding, and Pretty Woman, to name just a few.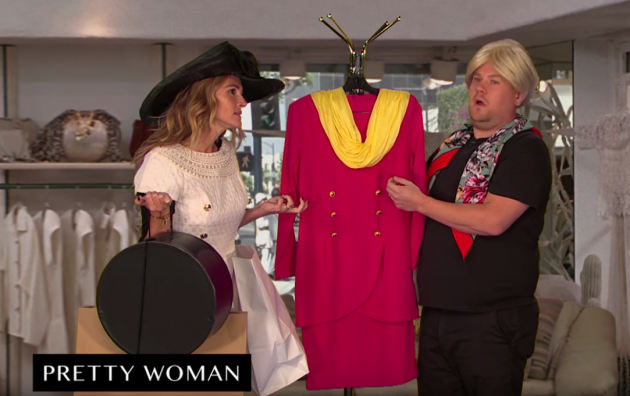 The sketch even gave a nod to Julia's upcoming film, Wonder, which has yet to be released.
"Oh I haven't seen it yet, when does it come out?" he asked Roberts, who replied, "Wonder is coming out November 17!"
Check out the full clip below: