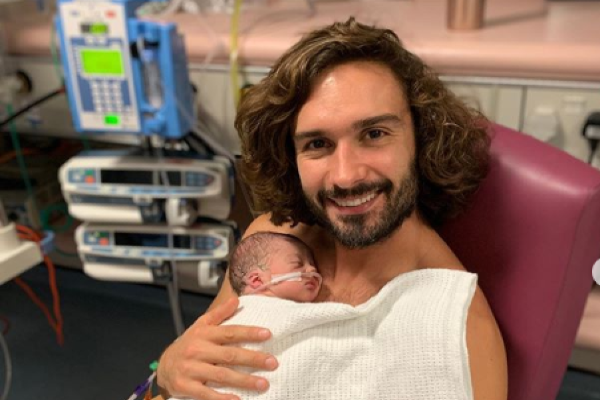 Joe Wicks has announced the name of his baby boy. The fitness guru revealed his moniker on Instagram and it is awfully sweet.
The dad-of-two posted a video of his baby boy who has been in hospital for a week now. His son was born a little earlier than expected but Joe stressed that he is on the mend.
'We've finally decided on a name for our little boy,' he teased.
Joe then revealed that his baby boy is called Marley. The name is of English origin and means 'pleasant seaside meadow'.
Joe gave an update on baby Marley, 'He's been in the hospital for a week now with an infection but he's on the mend and getting stronger each day. The staff at the hospital have been so wonderful and so loving to him and Rosie everyday.'
'This is the first time he's properly opened his eyes and he's just so chilled and relaxed even though he probably feels rough. Welcome to the world my little boy Marley,' the dad gushed.
Congratulations to Joe and Rosie. Marley is as cute as can be. Let's hope their baby boy will be home in time for Christmas.