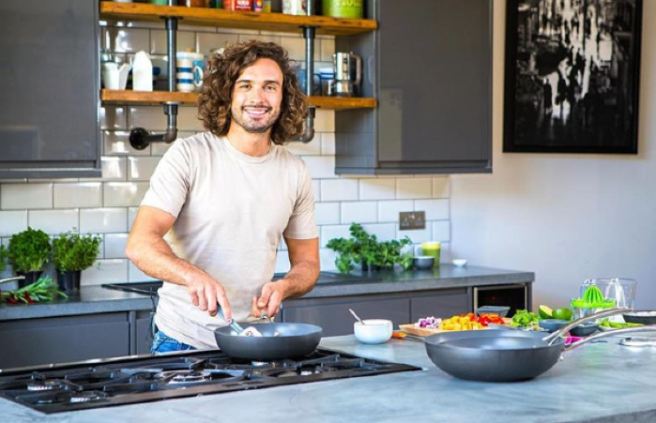 'The Body Coach' Joe Wicks gave us a rare glimpse into his personal life during an interview on Giovanna Fletcher's podcast Happy Mum, Happy Baby.
The new dad opened about his experience as a father, and how, for him and his partner Rosie, life will never be the same.
The happy couple welcomed baby girl Indie in July, and have been doting over her ever since, treasuring each moment they share together.
"We are all so happy. We can't stop cuddling" the dad gushed.
But their joy comes after a tough road travelled together. Before Rosie's pregnancy with Indie, she suffered a tragic miscarriage.
"She fell pregnant really quick, within a month, but unfortunately that baby was her miscarriage, so it didn't quite progress," he said during his interview.
The two were heartbroken when they heard they had suffered an unimaginable loss.
So, it is no surprise that when Rosie discovered she was pregnant two months later, they were cautious about telling the public right away.
But when little Indie's health was confirmed, Joe and Rosie were excited to share their big news with the world.
Indy became the light in their dark world, shining with hope and promising unconditional love and happiness.
The dad still focuses on the good saying, "[miscarriage] is really common. Rosie tested [positive] really early on. But she is a really strong character. We didn't dwell on it too much."
The parents have chose to direct their emotion towards their bundle-of-joy in the making, dwelling on the future instead of the past.
"I can't say it really affected me on a massive emotional level because I was so excited she got pregnant and [told myself] we're all good and she can get pregnant again. I'm not one who looks back", the dad explained.
It has been a month and a half since the birth of their baby girl, and Joe is already excited to have more children.
"'I already want another baby. Like I already feel like she's grown so quick and I want that feeling again of going through pregnancy and the labour and having another baby to hold, so I said to Rosie that I want to have four kids and she is well up for it."
We are overjoyed for the new parents and wish them all the best as their little family continues to grow.